How to Effectively Manage a Classroom
Classroom management means putting up all ways related to classroom organization to establish a great and effective learning environment effectively. Classroom management creates a set of expectations used in an organized classroom environment, it includes routines, rules, and consequences. It also paves a way for the teacher to engage students in learning. It is very important to effectively manage a classroom as it prepares and gets students to be engaged in learning as well as boasts learners' confidence.
This post was written by our TEFL certification graduate Phatsimo P. Please note that this blog post might not necessarily represent the beliefs or opinions of ITTT.
Below are a few ways that a teacher can use to effectively manage a class
Creating strong teacher-student relations:
This relation will build positive interactions with the students, it will give them a sense of belonging as they are made to feel at "home" hence their full participation in class reducing bad behavior. The students will also respect and love the teacher leading to a well-managed class.
Also Read: Do I need a passport to teach English abroad?
Parent's consultation:
Teachers often call parents to report about negative things that their child could have done during the day. An effective classroom manager would want to give parents positive feedback about their children. This reinforcement is a great way of encouraging both the parent and more especially a student who would want to perform and behave much better to keep up the good status.
Also Read: How do I find a job teaching English in Italy?
Clear expectations and routines:
A classroom with clear expectations and routines makes it easy for the teacher to do her job. Students will know what to do, how to do it and when to do it. This will save the teacher's time as he or she does not have to keep correcting unwanted behavior or reminding the students about certain expectations.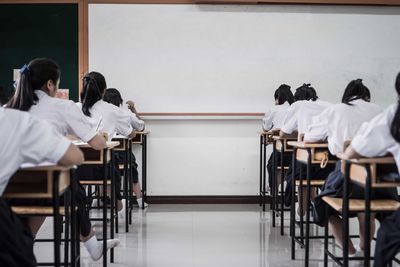 Clear set rules:
A classroom with clear set rules is easier to manage as students are all aware of what is expected of them. These rules should be coupled with the consequences of breaking them so that students will not take them lightly. The teacher can often remind his or her students of their classroom rules. The teacher can also write and post them visibly and refer to them often.
Also Read: Can I make money as a private tutor while teaching English abroad?
Consistency:
The teacher should always be consistent with how he or she manages his or her class. Failure to do so, the students can end up misbehaving knowing that they will get away with it as their teacher is inconsistent with the classroom rules and consequences of breaking them. Good behavior should be appraised to encourage and motivate learners to do well.
Also Read: How much can I earn teaching English in Russia?
Preparation:
A teacher who is well prepared to teach students to find it easier to manage his or her class well because students will have something to focus on the entire lesson. Make lesson plans that accommodate and excite all the students. Use different teaching techniques that make it easier to teach and easier for the students to learn.
Role model:
Students find it easier to learn and follow classroom rules if the teacher leads by example. It the students sees the passion that their teacher has for education the whole class is bound to follow suit. The students should see the joy that their teacher has for their job and learning, the teacher should be professional, respect his or her colleagues as well as their students, that way students will be motivated to do what is expected of them through the encouragement and motivation they get from their teacher.
Do you want to teach English abroad? Take a TEFL course!
Apply now & get certified to teach english abroad!
Speak with an ITTT advisor today to put together your personal plan for teaching English abroad.
Send us an email or call us toll-free at 1-800-490-0531 to speak with an ITTT advisor today.
Related Articles: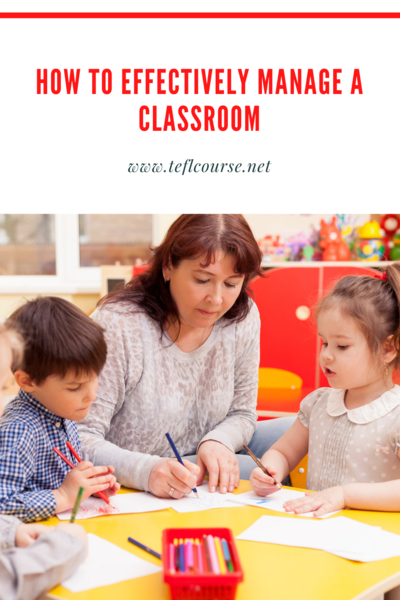 ---
---