How to Become a Self-Assured Teacher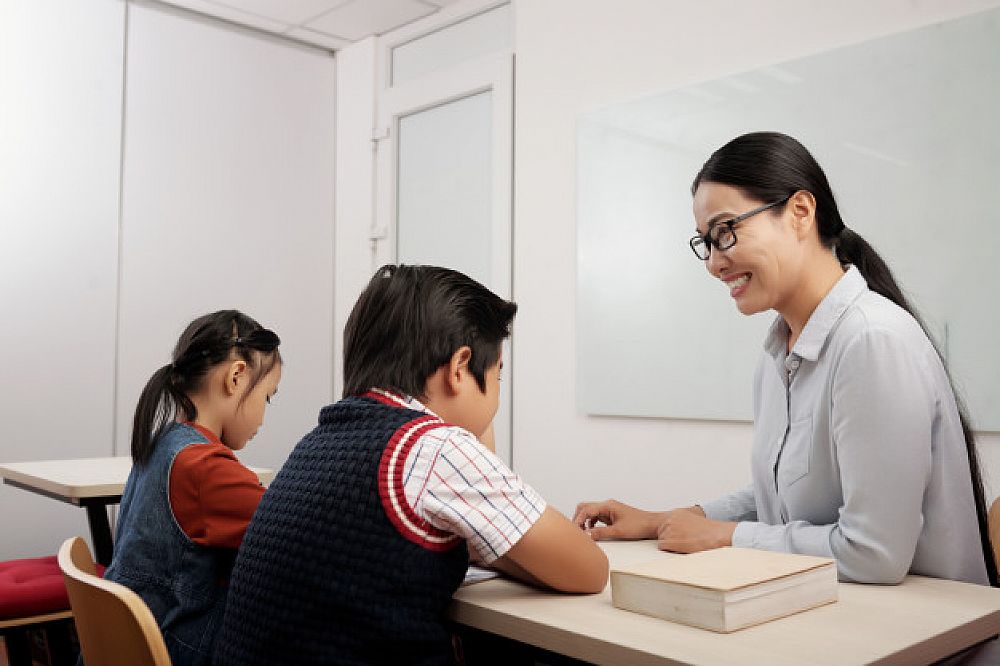 Before getting into teaching I had a good experience in the corporate sector. Training always had my interest, but never I thought that my first day would be so unpredictable. As I was a fresher in the training field, I could always relate with my students. I could just feel that if after having reasonable knowledge I could be nervous and unconfident, students can sure be. The day I am talking about was my first demo lecture for a group of students. As the students started entering the classroom, my mind was just running towards the unknown queries I may have to face. But, gradually I understood that to have an answer to all questions was a very wrong expectation to keep from oneself. The first day taught me that if I am nervous, so is the one who is in front of me. That day not only I taught students, but also to myself. A thought worth bearing in mind is that if I think about what the others are thinking about me, who will perform my duties.
This post was written by our TEFL certification graduate Anjali S. Please note that this blog post might not necessarily represent the beliefs or opinions of ITTT.
Personal Experiences
That's how I managed my first day and started introducing my work history and myself, my good and bad experiences. I noticed those few minutes of sharing made my students invest some initial faith in me. I believe, before the teacher starts asking about the students, the teacher must share their lives and interests. That way it helps students understand that a teacher is there for them and is there to assist them in achieving a specific language target. When I was able to fairly achieve that further course of action became easy. Initially, I had to prepare myself a lot and also set the right expectation in everyone's mind, so that all are on the same page and not jumping to conclusions. I think if the teacher loses control over the class, loss of confidence is sure to hit the teacher's mind, intern, leaving the class confused. So, it is highly advisable to hide your fear from your students and yourself also. Why? It is very simple, it doesn't help anyone.
Also Read: What is it like teaching English in Saudi Arabia?
Do you want to teach English abroad? Take a TEFL course!
For gaining more confidence, also take care of your body language, because no matter what the student's age is, they always correctly analyze the teacher's fear or confidence. If the teacher is prepared with these pointers, students welcome teachers with open arms. If so whenever there was a time when I didn't know the answers I always praised the students for them to feel important and excused myself for some time to get back with an answer. In between, I made sure to give them some engagement activity. So, that is how I started my training, and listening to students carefully always helped me in preparing future related notes. Understanding them and their needs also boosted lightning confidence in me. It really didn't matter, if I knew all the answers or not. I always made sure if any student is feeling low because of some personal issues, I was there as a good listener gradually shifting their focus from their issues to activities. To boost the student's along with my confidence I started taking a good number of activities. These activities got them talking with confidence, it also proved to me that I am going the right way, which made me more confident. It didn't matter if I was a bit controlling in terms of discipline. Students always followed it with a great smile. I guess that's what is more important for all the aspiring teachers. One should bear in mind that being a teacher may not be an option only for earning sake, but also has some serving purpose in it.
Apply now & get certified to teach english abroad!
Speak with an ITTT advisor today to put together your personal plan for teaching English abroad!
Send us an email or call us toll-free at 1-800-490-0531 to speak with an ITTT advisor today.
Related Articles:
Check out what our course grads say in our many video testimonials!
---
---