How Does the Role of the Teacher Affect a Student?
In the ITTT course, I was able to learn about the many different roles a teacher may use to assist learners of English in the classroom. However, as more and more teachers are learning, a lot of the students' ability to learn is based on factors external to the classroom. Some of these include positive relationships at home, extracurricular activities, time spent studying, explorative self-learning and so on. Nonetheless, teachers can affect the choices the students go on to make outside of the classroom. In this way, it is important to think about what type of role might be impactful from a student's perspective. This paper will argue that a wide range of roles may have a positive effect on a student's interest in a foreign language, and in turn, may promote a more proactive, self-learning experience for the student.
Table of Contents
Do you want to teach English abroad? Take a TEFL course!
This post was written by our TEFL certification graduate Luke Y. Please note that this blog post might not necessarily represent the beliefs or opinions of ITTT.
Communication Challenge
Everyone who has experienced a teacher with whom they previously had difficulties can quickly tell you for what reasons they did not get along with that teacher. But even more clearly in our memories are those teachers who stood out among the rest. The teachers who have a strong impact on students are often the ones whom we remember the longest. For this reason, the roles a teacher plays in the classroom extends much further than simply being a facilitator, or someone the student can lean on psychologically. It is often the case that in some underperforming, inner-city schools men are hired for a specific task. That task is not to be a great educator, though that is, of course, something to be desired. But rather, their main task is to set a good example as a leader and father figure in the school. From some educational perspectives, this may not accomplish the desired educational aims set forth by a governing body.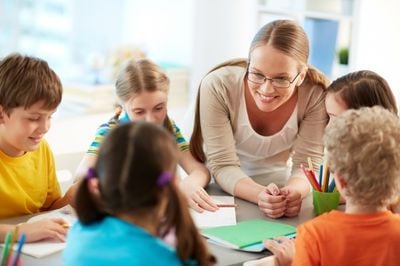 Also Read: How much can I earn teaching English in Taiwan?
However, the impact that these father figures may have on the students goes far beyond the subject that they are learning; and believe it or not, may lead the student to more proactive, self-learning experiences in the future. This is because a strong leader who sets a good precedent and good expectations for the student may help fill a gap that the student is experiencing at home. This sort of role may help the student gain the confidence and self-reliability that they otherwise would not have had if the teacher had simply been a facilitator or otherwise. Therefore, we can conclude that even as teachers of a foreign language, we must be open to the realities students may face outside of the classroom. If we are receptive to their open writings, and feelings we may create experiences for the students that encourage their self-learning in the language.
Students' Motivation
Another example of a role that may broaden our understanding of what has a positive effect on the students is that of the motivator. Similar to the father figure, the motivator is a role that seeks to fill a specific issue that may exist within the school. An example of this role may be a teacher who is willing to take risks at their own expense to promote a better bond between themselves and the students. This may promote a better student-teacher relationship at the school. A teacher of the English language could fill this role by showing students that making mistakes in another language is okay. Outside of the classroom, the language used does not need to be restricted to only English. If the teacher has shown that they are willing to make their own mistakes in front of the students, then the students may, in turn, be more motivated inside the classroom to take risks to better communicate with the teacher at other times.
Also Read: How does the lifetime job support service work?
Do you want to teach English abroad? Take a TEFL course!
To conclude, this paper has shown how a wide range of roles may have a positive effect on a student's interest in a foreign language. Some of these additional roles may include that of a father figure, or that of a motivator. These roles may impact a student not only in the class but also in their daily lives. If the roles are enacted properly it stands to reason that positive impacts may have a lasting effect on students long into the future. For these reasons, language teachers should be aware of how their role is perceived by the student's perspective.
Apply now & get certified to teach english abroad!
Speak with an ITTT advisor today to put together your personal plan for teaching English abroad.
Send us an email or call us toll-free at 1-800-490-0531 to speak with an ITTT advisor today.
Related Articles: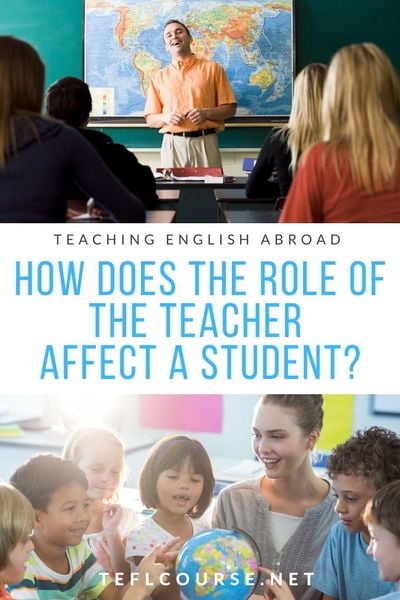 ---
---