How Teaching One-to-One Increases Teacher's Confidence
When teaching English as a foreign language there are a few settings a teacher can choose from such as teaching online, in a traditional classroom, instructing a large group, or one-on-one, among others. I will be discussing the motives, advantages and disadvantages, special considerations, and activities associated with the one to one set of instructions.
This post was written by our TEFL certification graduate Austin S. Please note that this blog post might not necessarily represent the beliefs or opinions of ITTT.
Listen to this blog post:
Students with special goals and requests
The most common motive for one to one instruction is likely for business professionals to improve their language skills to communicate more fluently. English is becoming the foremost international language, therefore it is becoming increasingly important for companies to hire multilingual employees to compete in the new global economy. An additional motive is for regular students of English to have more personalized instruction. In classrooms, especially large ones, it is difficult to accommodate the needs of every student. Each person is unique and is at a different language level, they will each respond differently to the teacher's style. Especially in the case of shy and reluctant students, one to one instruction is a great way for them to be involved in their education and receive the attention needed for success. Reasons that this setting is more conducive to the shy and students, in general, is that there is less social anxiety in small settings and they will become more comfortable with the teacher.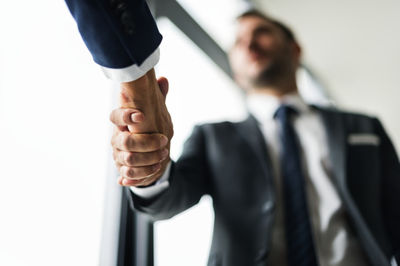 Also Read: The Utmost Importance of Phonetics and Phonology
Anticipated problems
As stated above, a few of the advantages of this method are that shy students should come out of their shells and target their needs. It is also a more relaxed setting. A relaxed and confident student will be more ready and motivated to absorb new material than one who is tense and afraid of making mistakes in front of others. On the other hand, an issue with teaching individuals is that the lessons will lack all the positive attributes that come with having other students to interact with. There are many engaging and competitive multi-person games and activities that can be played such as role-play cards. Another factor is that students often feed off of each others' progress. In a large class, you will have many people interacting with each other and filling in the knowledge that the others are lacking. Another major dilemma is the high use of textbooks. Textbooks can be great tools, but if the teacher cannot choose the textbook sometimes they will find the material to be uninteresting to the students, outdated, and may make the lessons scripted and predictable. It is important when we teach individuals that we do our best to make our lessons as dynamic as possible to maintain our students' interest and motivation.
Building relationships
When teaching individuals, it is important to get to know them. This not only establishes a good rapport but provides inspiration for lesson planning. The process will start with an evaluation of needs. Each individual you teach is just that, an individual. The teacher will need to know their strengths and weaknesses and monitor their progress to best help them on their journey. The information you gather will be used for themes of readings and activities to suit what will spark their imagination and capture their attention. On the first day of the lesson, the teacher should also obtain contact information because cancellations with one-on-one lessons are common and a good line of communication needs to be established.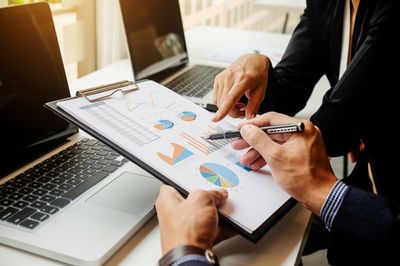 Also Read: What questions should I ask a TEFL employer?
Engaging activities
Some activities that can be used for these types of lessons include doing study activities out of the textbook, reading stories and practical literature together, practicing pronunciation, listening to music, writing a short story, doing quizzes, having a conversation on a topic of the student's interest or about business topics such as interviewing. When assigning homework, especially to business professionals, one must keep in mind that these individuals have busy lives with work and family obligations, therefore it is important to keep homework simple. An example would be to send them home with a short reading assignment and discuss the topic when you meet again or give them a short vocab or grammar worksheet that relates to the day's lesson. In short, we must not be overbearing to these individuals so they do not become frustrated and lose interest.
Do you want to teach English abroad? Take a TEFL course today!
In summary, although there may be a few drawbacks from the traditional classroom, teaching individuals is a great and engaging method. This is the method that I am personally most interested in because I feel most confident as a teacher working one to one. I can focus my attention on that person's specific needs and get to know them. The lessons are more relaxed and friendly and the concept of controlling a large group and maintaining discipline is not such an issue. Students in this setting are more likely to be highly motivated and will be more engaged in the lesson.
Apply now & get certified to teach english abroad!
Speak with an ITTT advisor today to put together your personal plan for teaching English abroad!
Send us an email or call us toll-free at 1-800-490-0531 to speak with an ITTT advisor today.
Related Articles: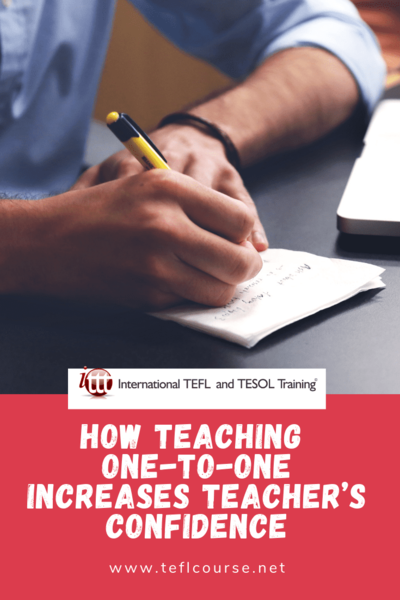 ---
---