How do We as a Teacher Encourage ESL Students?
As a teacher of English as a second language, it is our responsibility to do as much as we can to encourage students to learn English as a second language. There are many different factors to be considered when we think about methods or techniques to use to accomplish a high level of encouragement in our classes.
This post was written by our TEFL certification graduate Richard K. Please note that this blog post might not necessarily represent the beliefs or opinions of ITTT.
The first step is to establish what might be the cause of the lack of motivation among the students. There are various factors to consider before concluding. Namely, the students' culture, age, family/social life, their reason for taking the class, student language level and his/her personality. Once these factors have been investigated the correct methods can be applied to try to motivate the student. Lessons should always be structured around careful consideration of these factors and made as interesting, captivating and fun as possible. Once the problem has been identified, we have many weapons in our arsenal of teaching techniques to use. More of the common reasons are overcome with simple knowledge of the students' surroundings and interests. Less common issues might take a bit of tact andthought to overcome.
Techniques to help encourage students.
Visual aids.
One of the techniques we can use to help encourage students to engage with our classes is to include the use of visual aid. This is a useful tool because it requires little input from the teacher and helps students to be less overwhelmed by the language they potentially don,t know. If the visual aid relevant to the students it can captivate them with very little effort from the teacher's behalf.
Classroom set up.
The set up of the classroom is also a useful method to encourage students. A warm friendly environment is the best place to start with encouraging students. The classroom seating arrangments and teacher positioning will also help to create a good environment. Depending on the classroom furniture and class size, we can arrange the classroom in many different ways to create a suitable environment. If the classroom is dark and dingy, students will be more reluctant. So make efforts to colorful materials and accurate audio and video on topics that will interest your students. Sticking teaching materials relevant to the course, as well as, completed student work also adds to create a comfortable environment.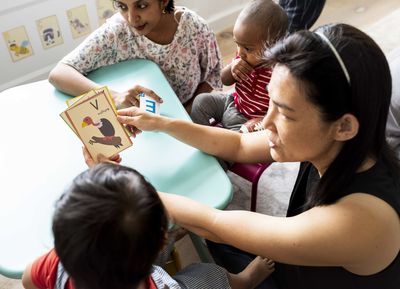 Also Read: Why is lesson planning important?
Positive re-enforcement.
We as teachers need to have a positive friendly attitude towards the course and establish a good rapport with the students. Students need to feel comfortable in experimenting with language and the teacher needs to be approachable and willing to assist the students. If we as teachers are abrupt and intrusive by focusing more on what is done incorrectly rather than what is done correctly, the students will be less inclined to try using the language in the classroom with fear of being ridiculed. This will instantly result in the students feeling less encouraged to actively learn the language.
Giving clear instructions.
Over explaining or using language not suited to the student's language level will result in confusion and create a sense of being lost in the lesson, this will not promote encouragement to learn further, as students might feel inferior to the students who do understand. Using the correct voice projection and simple to the point instructions will help to ensure an optimum understanding of the giving instruction.
Also Read: What is an ESL teacher?
Meeting the needs of all students.
Focusing on individual student weaknesses and helping them reach a higher level of understanding will result in the student having a feeling of achievement and will result in automatic encouragement to improve even further. Being aware of individual student weakness is key to helping in encouraging them to learn. When we have identified the weakness we can try to support the student by helping him/her with specific allocated tasks to help improve the weaker areas. This will also help build rapport with the student as he/she becomes aware of your effort to help them achieve their goals.
Do you want to teach English abroad? Take a TEFL course!
In conclusion, as an English second language teacher, we need to be attentive to individual student needs, weaknesses, interests and cultural backgrounds, Classroom environments, positive re-inforcement, the instructions we give and meeting the needs of all the students. By doing so we can create a friendly warm environment, where students can gain a sense of achievement and feel comfortable and motivated to learn more English.
Apply now & get certified to teach english abroad!
Speak with an ITTT advisor today to put together your personal plan for teaching English abroad.
Send us an email or call us toll-free at 1-800-490-0531 to speak with an ITTT advisor today.
Related Articles: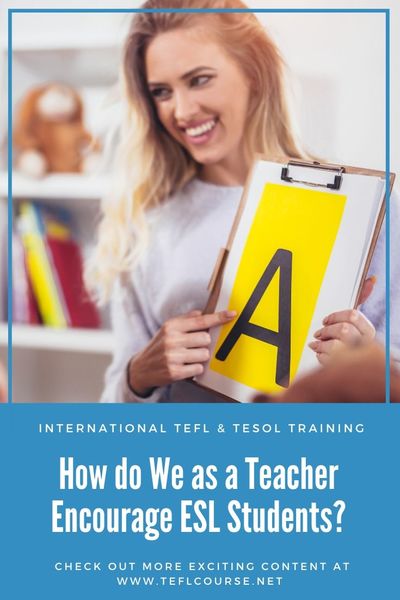 ---
---