How Can Songs Help You in Your Teaching?
Many tools can be utilized effectively when teaching English as a foreign or second to students of all ages and varied cultural backgrounds. Music is most certainly one of them. Song, in particular, is a valuable tool for teaching English to foreign students.
This post was written by our TEFL certification graduate Ruth F.
Topics to teach with the help of songs
Songs can be found that describe everyday concepts such as numbers, colors, alphabetical letters, body parts, clothing, weekdays, seasons and months. The use of songs to teach these concepts can make lessons interesting and exciting to students. Information and concepts learned through songs can be expected to remain with a student throughout his or her life. Nothing is as memorable as songs.
Songs can be used with great effect to stimulate discussion in analyzing the meaning of their lyrics. A different word or phrase pronunciation can be taught. Different accents can be illustrated. Exposure to slang is also an ideal way to illustrate authentic everyday usage. All these factors can be found in the song and provide a wonderful and dynamic methodology for teachers and students to connect and communicate in a new language. Moreover, the possibilities for these ideas are not only vast but widely available.
Exercises in writing or reading, while necessary and certainly valuable to the teaching and learning experience, can be awkward or frightening to the student new to English as a second language. By comparison, oral communication accompanied by music is much friendlier to beginners with little knowledge of vocabulary or structure. The use of songs in teaching spurs creativity, a quality sought after by the teacher and student as well.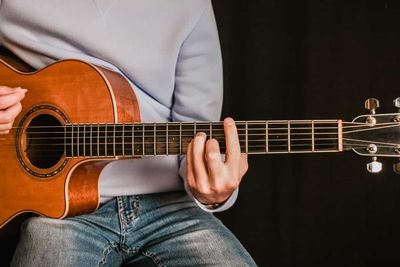 Also Read: 4 Super Easy Tips for Teaching Vocabulary to Young Learners
Resources
The comfortable platform of music provides a vehicle for songs lyrics to stimulate and encourage lively discussions and varied interpretations so necessary for the EFL or ESL classroom environment. Songs lyrics usually deal with life experience. They speak of love, joy, happiness, sorrow, pain, loneliness and so much more. Such lyrics can open the door to how a person feels at a specific moment and provide an impetus to invoke discussion. Songs provide language natural to the ear. This allows for linking people who may be strangers through the medium of lyric and melody because music is a language most everyone can understand.
The vast library of songs provides a variety of vocabulary and grammar that can be adjusted to the needs of any age or learning level. The vast variety of expressions, phrases, and idioms found in songs can be used to introduce the student to the use of common and genuine language. In the song, the variety of expression is as rich as the entirety of the human experience.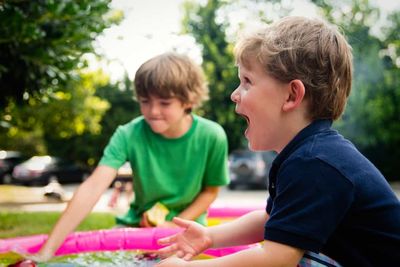 Also Read: Top Reasons to Volunteer Abroad as a Teacher
Example idea
I Just Haven't Met You Yet by Michael Bublé can be used to teach the present perfect tense; Have You Ever Seen the Rain? by Creedence Clearwater Revival can help to teach the same tense in question form by its pleasing repetition of the title as a continuing refrain. In its use of "I wanna know" this song also provides a unique example of slang in the use of wanna as an alternative of want to. U2's I Still Haven't Found What I'm Looking For can be used to teach the present perfect tense. It has these lyrics: "I have climbed the highest mountain, I have run through the fields" and "I have run, I have crawled, I have scaled these city walls." Consider the possibilities of If I Were a Rich Man from the musical Fiddler on the Roof. Here we have an excellent tool with which to teach the subjunctive mood by utilizing Tevye the milkman's thoughts about how different his life would be if he were rich. Take for example: "If I were a wealthy man, I wouldn't have to work hard" or "If I were a rich man, I'd build a big tall house." Here we can teach the difference between the subjective "If I were," as opposed to "If I was."
Are you ready to teach English abroad?
The use of songs in the classroom for teaching languages appeals to students from all walks of life and of all ages and levels. It provides the teacher of English as a foreign language with a fresh and exciting opportunity by introducing an environment of fun, safety, creativity, and possibility.
Words make you think a thought. Music makes you feel a feeling. A song makes you feel a thought. - E. Y. Harburg
Apply now & get certified to teach english abroad!
Speak with an ITTT advisor today to put together your personal plan for teaching English abroad.
Send us an email or call us toll-free at 1-800-490-0531 to speak with an ITTT advisor today.
Related Articles:
Listen to this blog post:
---
---