General Overview of A Teacher's Responsibilities in the Classroom
Behind every successful company or sports team, there is an efficient leader. One who is capable of executing the team's goals and vision to the maximum capacity. A teacher is no different. A successful teacher is capable of elevating the performance of his or her students. In this summative task, I will discuss the different roles a teacher must perform and why they are essential to the job.
This post was written by our TEFL certification graduate Matthew B. Please note that this blog post might not necessarily represent the beliefs or opinions of ITTT.
Personal Experience
In my former profession, I was a successful manager of a defense contracting firm in Virginia (USA). In my role as a supply chain manager, I wore many different hats. And in each instance, I had to learn to adapt to the situation at hand. My predecessor's style was not my style, so I had to learn to handle certain scenarios differently. As in the business world, a teacher's role is the same. An instructor will adopt a teaching style that is suitable for him or her, and should not try to be something or someone they are not.
Also Read: How Learning Chinese Made Me A Better English Teacher In China
Overview of Teachers' Responsibilities
On any given day a teacher's role can include, instructor, facilitator, mentor, psychologist, counselor, and policeman. For example, when showing the proper pronunciation of a vocabulary word, the teacher is assuming the role of an "instructor". Dealing with unruly students would require the teacher to then switch hats and play the role of "police officer". As I stated before, my work experience was very similar to the roles and responsibilities of a teacher stated above. In many instances, I had certain employees that dealt with personal issues outside the office. At that point, I understood that I could not just be a boss but I also had to act as a psychologist and listen to their problems. When conducting yearly reviews, we would also speak about career advancement, in this instance, I was a counselor.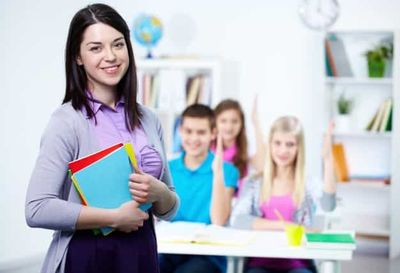 Also Read: How much does a TEFL course cost?
How to Perform Well
To successfully implement these roles, the teacher must first gain the trust of the students. Establishing a good rapport with the class will help the teacher's credibility among each of the students. A helpful way a teacher can accomplish this is to do the things they are expected to do as a teacher. An example of this would be to be on time or to be well prepared for the lesson plan. Also, a teacher may try to gain favor with the students by respecting their culture and tradition. It would behoove the instructor to research the country in which they are about to teach. In my experience, I always used football as a relationship builder when dealing with people who were not American. If I was teaching a class of young Italian learners from Milano, I would initiate a conversation in English about the two teams in that city, AC Milan and Internazionale. In the process, I would be assuming another role, that of bridge builder or relationship builder.
Do you want to teach English abroad? Take a TEFL course!
As stated earlier, a successful team is a successful leader. If the teacher understands his or her roles and responsibilities and shows respect to the job and the students then they become credible in the eyes of the classroom. Once this relationship has been established then the teacher can assume any role at any time to any student.
Apply now & get certified to teach english abroad!
Speak with an ITTT advisor today to put together your personal plan for teaching English abroad.
Send us an email or call us toll-free at 1-800-490-0531 to speak with an ITTT advisor today.
Related Articles: