Games in the Classroom: Good or Bad?
Are games in a classroom a good idea? There seem to be two trains of thought regarding this. Games in the classroom can be seen as being a good thing and also seen as a time-waster and something that shouldn't be used at school once a student is out of the early years of elementary school.
This post was written by our TEFL certification graduate Brandie K. Please note that this blog post might not necessarily represent the beliefs or opinions of ITTT.
Listen to this blog post:
Personal Experience
At the school, I currently work at, and with some of the schools previously, there are several native to Japan teachers who will get angry when they find out the students have played games in my English class. I have been told that it is a waste of time, something that has no value in a classroom, I am being lazy and didn't want to take the time to prepare a lesson, I am asked why I bother having these things in my classroom. However, several teachers have the same opinion that I do. I do not see games as a waste of time with no value. I think the games are an important tool for learning a language, or for learning anything in general.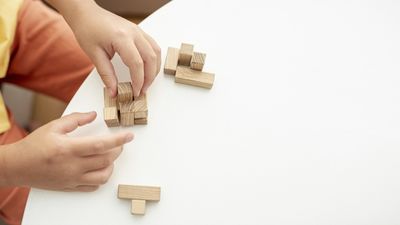 Also Read: What questions should I ask a TEFL employer?
Nature of Game Play
Think about when you were a child and were playing a board game, you had to learn to wait, to share, to learn strategy, and not show all your cards, depending on the game you played. You learned these lessons while having fun with your family and friends. It is no different when being used in an English classroom. For example, if we are playing Jeopardy, the students are working in a group, they are picking from a selection of 5 or so categories, let's say: past tense, answer the question, what will you do... be a verb, and noun or adjective. You are reviewing old lessons that they have learned throughout the time they have been studying with you, you are reinforcing the current lesson that you have just study, they are working in groups to do this, so a lower level student can get help from a higher level student, which allows them to be comfortable, and the groups are having a fun competition against each other. Games allow a break from the normal use of a textbook, allows a little more freedom to the students and introduces an element of fun that isn't in the classroom when you have regular reading or book work, all of this while still learning grammar and speaking English. It also allows a student who has maybe forgotten a grammar point to review it or it could help a student who has been struggling with a certain English point finally learn how to remember it. I think you are more likely to remember something when you are having fun than when you are staring at a book trying to memorize what a word means or how to conjugate a verb.
Also Read: The Theory of Multiple Intelligences as an Integral Part of ESL Teaching
Do you want to teach English abroad? Take a TEFL course today!
Games are an important part of learning and something that a teacher should try to make sure is put into a lesson. It isn't always possible to have games in every lesson, but when there is time for a quick game or a little bit longer game, it should be something that a teacher puts into their lesson plan.
Apply now & get certified to teach english abroad!
Speak with an ITTT advisor today to put together your personal plan for teaching English abroad!
Send us an email or call us toll-free at 1-800-490-0531 to speak with an ITTT advisor today.
Related Articles:
---
---