Essential Apps for EFL Teachers ✅
Although teaching English as a Foreign Language can be a fun and rewarding job, it can also involve a fair amount of hard graft when it comes to planning and delivering high-quality lessons. With this in mind, why not use all the tools at your disposal to ensure your lessons are engaging and effective? The use of technology and online resources is a cornerstone of EFL lessons worldwide and using whatever means necessary to achieve the best results is generally encouraged by most forward thinking employers. Lesson planning is a major part of a teacher's life, so anything that can help the process along can only be a good thing. However, it is not only planning that can be aided by technology. In this day and age there are apps available that can provide the inspiration you need in many other areas such as time management, grammar issues, and correct pronunciation, to name but a few. Here we take a look at the best apps for EFL teachers that we think you really can't be without.
Edmodo
One area of teaching that is very important, but not always easy to achieve is being well organized. If this is something that you struggle with or think you could use a little bit of help to improve, take a look at Edmodo. This handy, free app allows you to upload a range of items such as assignments, quizzes, and assessments that can be easily accessed at the appropriate time by both the teacher and the students. It also allows you to create separate areas for each of your different class groups, which can be a real help if you teach multiple classes of different ages and language levels. On top of these functions, the app has an instant messaging service which makes it easy to contact your students outside of the classroom.
Also Read: The 8 Best Classroom Tools Every Teacher Should Use
TED
TED Talks is a well known platform for learning that has been around for several years and it now has a handy app that you can utilize as part of your teaching program. Via the app you can access thousands of videos covering a wide range of different topics, from arts and entertainment to science and technology. These can be incorporated into your lessons in many ways. You can set a video to be watched as homework and then have the students discuss it in the next lesson, or you can watch a video as part of a planned lesson on any given subject. This very popular app is free to use, so you would be crazy not to.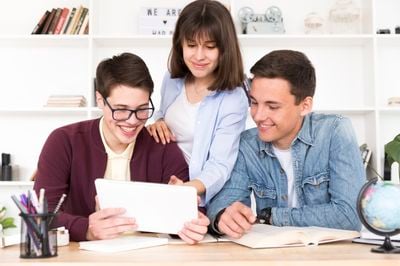 Google Translate
Most people are familiar with Google via its much used search engine, but as an EFL teacher you should probably be aware of Google Translate as one of the most useful apps for EFL teachers. It really can get you out of all sorts of language troubles. Although translation from the students language into English and vice versa is not something we would recommend you do regularly as in most classroom environments English should be the only language spoken throughout the lesson, there are times when it can be useful. During a case of severe communication breakdown or when some vital information needs to be made clear, this free app can be a lifesaver. On the downside, anyone who has used this app will know that it can sometimes be a little less than accurate, so you should not rely on it too much.
Also Read: The Best Apps to Have on Your Phone While Teaching English Abroad
Kahoot
If you like to utilize games as part of your lessons, you will love this app. It is very straightforward to use and you might wonder what you used to do without it. Using the app you can create quizzes, polls, and slides etc, which you can then use interactively during your lessons, whether they are online or in a traditional classroom. Each activity can be used by the class as a whole or you can separate them into small groups or pairs, depending on the activity and the number of students you have. You can also assign activities for the students to use away from the class. Your activities can be saved online and used with multiple classes whenever you want them. The free version of the app is fine for most applications, although there are additional features available if you want to go for one of the premium packages.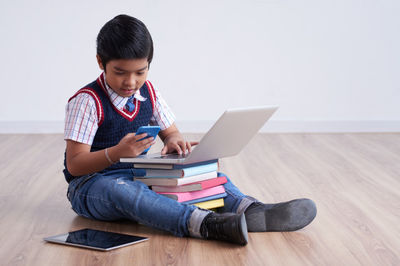 FluentU
As an EFL teacher you should already be aware of the importance of using authentic materials in the classrooms as a way of providing realistic language practice for your students. To help in that process, FluentU offers a wide array of great resources all in one easy to use app. Through the app you can access a wealth of English language music videos, cartoons, news articles, and adverts, etc, that can be used as part of your lessons. The content is conveniently organised by language level and many also come with transcripts and related exercises, such as gap-fill activities, flashcards, and dictionary definitions. The app comes in a free or paid version, depending on your needs and budget.
Also Read: "Authentic" English: 3 Tips for Implementing Authentic Materials in Language Classrooms
Duolingo
This app is not just for English language learners, but it can be a useful addition to your EFL toolbox. Duolingo uses games to teach and test vocabulary, pronunciation, and functional language using the theory of spaced repetition that they claim is backed by scientific research. They also claim that it is possible to learn a language by using the app for only half an hour each day. Whether these claims are accurate or not is a matter of opinion, but many teachers have had success by assigning its use as homework or for short spells during a lesson that has concluded earlier than planned. The progress of your students is recorded on a dashboard making it easy to keep track of. Another bonus of this app is that you can use it yourself to brush up on the local language if you are teaching English abroad. You can choose to pay for the full version of the app or simply use the free option that includes adverts.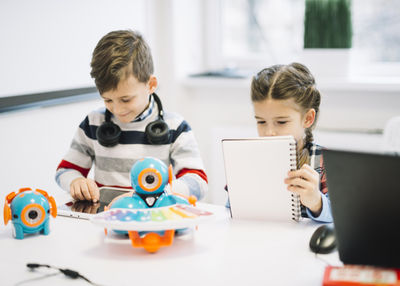 Speak English
The main attraction of this useful app is it contains a wide range of phrases and conversations on all manner of topics spoken by native English speakers. You can search for a topic and then listen to the speaker as many times as you require. Once the student feels confident, they can record themselves repeating the phrase and then compare their attempt to the original. This is one of the many great apps for EFL teachers that can be particularly useful when teaching specific language such as greetings, giving directions, job interviews, and money transactions etc. However, this app is probably not suitable for low level learners as it requires a good standard of listening skills which students are unlikely to have acquired at an early stage of their English language journey. Speak English is a free app, so why not give it a go?
Also Read: 4 Essential Tools For Teaching ESL Online
Are you ready to teach English?
Wherever you are in the world, in whatever classroom environment you find yourself, you should always be looking for new ways to keep your lessons fresh, interesting and up to date. By utilizing some of the many online apps for EFL teachers, you can provide great lessons for your students and make your own life that bit easier.
Apply now & get certified to teach english abroad!
Speak with an ITTT advisor today to put together your personal plan for teaching English abroad.
Send us an email or call us toll-free at 1-800-490-0531 to speak with an ITTT advisor today.
Related Articles:
---
---