3 Apps for Digital ESL Lesson Plans
Being an ESL teacher is not an easy task, especially if you work as a freelancer TEFL teacher online. In this case, you have to be even more organized to provide better services to your students. This blog post offers you 3 apps for digital ESL lesson plans that will save you a lot of time.
Why do you need a digital lesson planner?
I know that many teachers still prefer to write their notes and plans on paper because it's the best way to make imagination flow. However, there is a considerable disadvantage with this approach: even if you are a very organized person, in time, it becomes challenging to figure out your thoughts on scattered lesson plans.
A digital planner can help you sort everything out much more efficiently. This gives you more time to relax.
Also Read: 12 Course Books to Improve Your General English Lessons for Adults
Evernote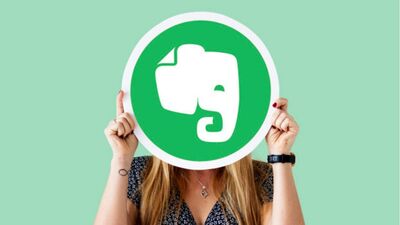 Still can't forget about paper planners? That's no problem! Evernote will help you to transfer your written ESL lesson plans into a digital copy.
If you thought this app was only for to-do lists, you were mistaken. This tool is a real magic wand when it comes to organizing more complex things like PDFs and scans. When you can't take your printed notebook with you, scan it with Evernote, and it will be at your disposal.
Some more essential features will work accurately for your digital ESL lesson plans:
Search in handwriting, PDFs, and DOCs
Integration with other services (Google Drive, Outlook, etc.)
Web clipper to save important information from the Internet
Pricing
There are three plans: Free, Pro, and Business.
For moderate users, the free version will be enough, although it is quite limited. There's no integration with other services and team collaboration options.
Also Read: "What do You Need to Teach English in Europe?"
Trello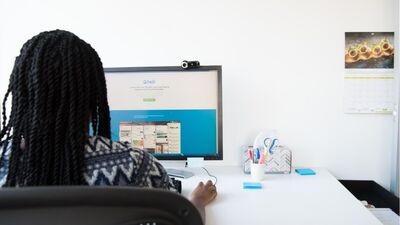 If you are a visual person, this ESL lesson planning tool is for you.
You can organize your information in the form of whiteboards, cards, and to-do lists. If you plan an ESL project as a team, this platform is gold because you'll always be able to track who is in charge of a particular task.
Another benefit of Trello is the synchronization with its mobile version. You will be able to plan on different devices wherever you go.
Pricing
There are three plans as well: Free, Business Class, and Enterprise.
All of them include an unlimited number of personal boards, lists, and cards. The main difference between the free and paid version is in the amount of data you can upload.
Also Read: 5 Important Reasons to Start Planning Lessons Today!
Notion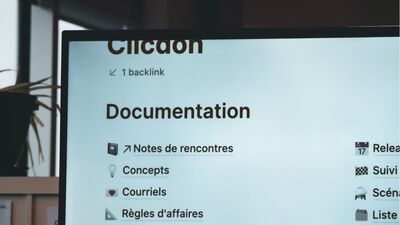 This tool is a great allrounder for ESL teachers, as it has an all-in-one workspace format with sophisticated features.
Notion has become popular in 2020 because you can organize your whole life there, not only ESL lesson plans. The tool's overlay may seem a little bit complicated at first, but when you start transferring your tasks, you'll fall in love with all the useful features.
To start planning your ESL lessons on Notion faster, choose from thousands of free templates. If you have more time for navigation, then adjust your space to your personal needs from the very beginning.
You can run your personal and working calendars and synchronize them. You can also organize your students' profiles, create tasks, assign them, keep track of payments, and do whatever is on your mind with the data base function. Notion can be integrated with many other services, allowing you to embed videos, pictures, PDFs, etc. just with one mouse click. Thanks to smart search, you'll be able to find everything super quick.
The program's only drawback is that its mobile version is a bit slow, but the product is updated continuously, so in the nearest future, this problem will be solved for sure.
Also Read: 37 Key English Teaching Terms Explained
Pricing
That's where you may benefit from even more. Two preliminary plans include two sub-options for individuals and teams. You can use Notion for free with a limited amount of cloud space and without the collaboration option. But if you are a solo teacher, you don't even need it. All other features that help in organizing your ESL lesson plans or other personal stuff are for free.
What's more fun about Notion is that its community grows super fast, and you can find a lot of tutorials from other people on YouTube to make the most out of it.
Do you want to teach English abroad or online? Take a TEFL course!
To conclude, there's no better way to organize your ESL lesson than with the apps mentioned above. Just remember that some of the apps have limits; while others can be adjusted in a more personal way. Anyway, don't stick to good old paper planners if you want to be a digital-wiz TEFL teacher!
Apply now & get certified to teach english abroad!
Speak with an ITTT advisor today to put together your personal plan for teaching English abroad!
Send us an email or call us toll-free at 1-800-490-0531 to speak with an ITTT advisor today.
Related Articles:
Check out what our course grads say in our many video testimonials!
---
---