12 Course Books to Improve Your General English Lessons for Adults
As a newly qualified TEFL teacher the chances are you will be working for a school which supplies its teachers with all the resources needed to teach successful lessons based on a set course. This article shows a selection of the course books that are available for teaching general English course to adults from a number of publishers in the TEFL industry.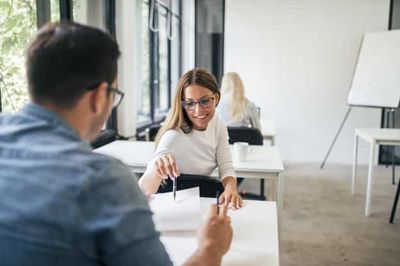 There are several publishers involved in producing course books for the TEFL classroom. The main publishers are Oxford University Press, Cambridge University Press, Pearson/Longman and Macmillan. These publishers produce course books across a range of EFL sectors including, young learners, adults, business English, and English for specific purposes.
General English course books for adults will include topics geared towards the interest of adults such as the world of work, entertainment, socialising etc. They will also have more detailed explanations of grammar than you would find in books aimed at young learners.
Also read: Teaching ESL & Knowing Your Audience: Young Learners vs. Adults
Oxford University Press
Oxford University Press has a large collection of course books for adults aimed at a range of language levels. Included here is just a selection of titles to consider, but you will find a much bigger range on their website. New Headway is a popular series of books aimed at adults and young adults covering six levels from beginner to advanced. New English File is another six-level course with plenty of digital resources and online support. Another offering from OUP is English for Life which is a course from beginner to intermediate where each page is just one lesson.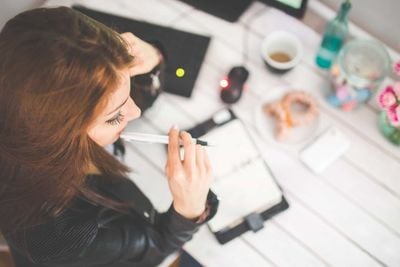 Cambridge University Press
Cambridge University Press publishes several different titles for general English courses aimed at adults. Book titles include English 365, English Unlimited, and Four Corners. English 365 is a British English series aimed at adults who have studied English before and covers general English and work based English. English Unlimited is an international English based course book with a focus on intercultural communication. This series is ideal for teachers with students who need to communicate with people from many different countries. Finally, Four Corners is an American English course taking students from beginner to intermediate.
Also read: How to Teach Young Learners vs How to Teach Adults
Pearson/Longman
Pearson/Longman also publishes a large number of course books for adult English language learners including Speakout, Cutting Edge and New Total English. Speakout is an American English six-level course with equal focus on all four skills. Cutting Edge takes students from A2 to B1 through a task-based learning approach. New Total English uses modern topics, colourful visuals, and authentic video materials across six levels to help you create interesting lessons for your students.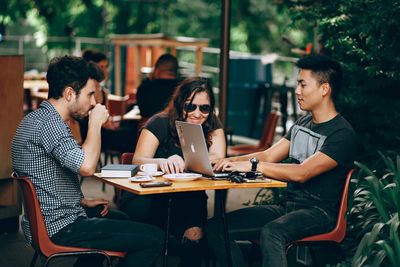 Macmillan
Macmillan publishes Global, Inside Out and Mind Series. Global is a six-level course using material from classic and contemporary authors as well as linguist David Crystal. Macmillan's Inside Out series is a five-level course, which is also available as an American English course. The Mind Series is an American English course covering the CEFR levels A1 to C1.
Also read: Reasons Why Pronunciation is More Difficult for Adults than Children in El Salvador
The majority of these course books can be ordered directly through the publishers' websites, online from Amazon or in the TEFL section at your local bookshop. Depending where you are located, choice at your local bookshop may be limited, but you can ask them to order the book you want if it isn't in stock. If you are working for a language school, they will most likely have a well stocked resource library with plenty of titles to choose from for your classes.
Are you ready to teach English to adults all over the world?
Apply now & get certified to teach english abroad!
Speak with an ITTT advisor today to put together your personal plan for teaching English abroad!
Send us an email or call us toll-free at 1-800-490-0531 to speak with an ITTT advisor today.
Related Articles:
---
---