Designing Syllabus for Flawless Lessons
Designing the syllabus of a course is one of the greatest challenges a teacher has to face and undertake way in advance to the actual implementation of the said syllabus – and before the actual beginning of any language course. When a teacher starts to plan a syllabus, he/she may not even have an exact, clear and set idea of what is expected of him/her and the students to achieve and complete during and by the end of the course. Still, planning is essential as it can save a lot of time for everyone involved, eliminate many problems, and provide the teacher with a framework and a starting point for plans and modifications.
This post was written by our TEFL certification graduate Zalán Palotai-K. Please note that this blog post might not necessarily represent the beliefs or opinions of ITTT.
Students and their abilities
Designing a syllabus must always be by the current abilities and language knowledge of the students. What they want to and need to achieve (mainly professional aims) must also be taken into consideration. No to mention that if it is a Business English course, a syllabus has to be in sync with the expectations of the clients' employers and/or company (and the respective HR departments/coordinators). This, of course, means careful planning and sufficient preparation on the teacher's behalf.
To determine the students' levels of English knowledge, the teacher has a variety of options for initial testing. These should measure the overall and general knowledge of students, with little to no specific business knowledge. These tests should not take too much time to complete, get more difficult progressively, and cover the four main language skills (receptive and productive, respectively). A class will probably consist of students with (very) different levels – this may prove challenging even for more experienced teachers. Still, it is advisable to conduct this level test before the needs analysis (and the grouping of the students).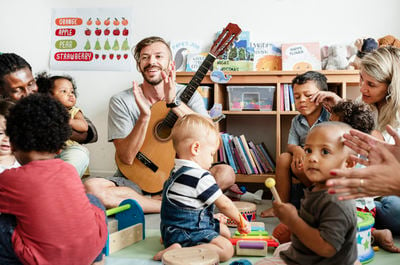 Also Read: How Grammar Influences a Language Acquisition
Needs in the real-life environment
The above-mentioned needs analysis is a good way to determine the necessity of each language skill clients need to use in their regular working environment. Emphasizing certain skills, themes, grammar, and vocabulary is extremely important, especially if the course duration is only a couple of hours. For the teacher, knowing what the clients will use English for at work is a very important point to bear in mind when designing a course. Presentation, writing an email, scanning memos, and managing conference calls all require different language skills. A needs analysis offers clients a chance to rank and prioritize them. The teacher then can use the collected data to assess the individual and collective needs of the prospective classes. Thus, grouping students will significantly reduce the number and severity of potential problems caused by having classes of mixed levels and needs.
Most of the time, it is up to the teacher to decide which pedagogical methodologies and approaches he/she intends to use, along with the most suitable content and materials for the course. What the management does decide (especially if the course takes place at the premises of the company): when their employees may take part in the classes, the frequency and number of classes, what they should be able to achieve upon completion, etc. Classes are often "relegated" to take place after hours, which may significantly dampen the clients' mood and reduce their motivation (understandably).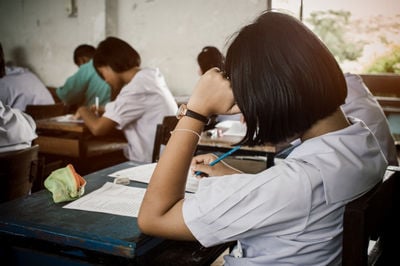 Also Read: The Ins and Outs of Lifelong Learning
Types of materials
Companies can provide the teacher with authentic materials, using their resources (memos, reports, charts, tables, etc.), although there is an abundance of authentic and non-authentic materials available online. Whichever is used will likely be determined by the language level of the students.
As for the theories of syllabus design, I find the structural syllabus the least applicable when it comes to TBE since business courses mainly revolve around the situational and functional use of the language. Grammar should never be left out entirely, of course, since its correct use reflects a certain level of sophistication on the speaker's part. Allowing the students to gain insight into the reasons behind certain activities and tasks ("transparency") is also useful and can easily boost their motivation. A clear explanation of the objectives and structure of the course syllabus should not be a one-time discussion that is only available during the first lesson.
When designing a syllabus, it is important to leave enough time (a few lessons) devoted to repetition and revision. This leaves some flexibility for the teacher. These sessions can be great opportunities for clients to catch up and/or reinforce what they have already learned and covered. Alternatively, multiple-choice progress tests can be handed out for assessment purposes. This checks student development.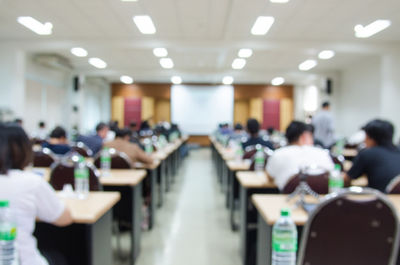 Also Read: English Speaking and Writing Errors made by Chinese Primary Students
Finally, the last lesson should contain a final test (achievement test). Students may get a certificate with their score to present to their employers. Tests can be both internal and external, the former being a less formal version.
Do you want to teach English abroad? Take a TEFL course today!
In conclusion, the process of designing a syllabus is very complex. Multiple guidelines and factors are available to take into account. A well-constructed, well-structured syllabus can hugely determine the overall success of any language course.
Apply now & get certified to teach english abroad!
Speak with an ITTT advisor today to put together your personal plan for teaching English abroad!
Send us an email or call us toll-free at 1-800-490-0531 to speak with an ITTT advisor today.
Related Articles:
---
---