Classroom Discipline For Effective TEFL Work
Discipline, according to Fields, Perry & Fields, (p.4, 2010) can be regarded as helping the children or students to learn personal responsibility for their behavior and to judge between right and wrong for themselves. This definition, apart from a common understanding of the discipline, tells the importance of guidance as to the proactive measure of punishment. To establish discipline, that is to say, establish guidance, it is vital to take necessary precautions and set up the physical and emotional dimension of the classroom.
This post was written by our TEFL certification graduate Joseph Veysel Y. Please note that this blog post might not necessarily represent the beliefs or opinions of ITTT.
Classroom Environment
First of all, we have to understand the physical environment of a classroom that should help to establish comprehensive guidance in terms of discipline. The arrangement and set up a classroom must assist the teacher and all the students for the sake of preventing any undesired circumstance and increasing the degree of freedom within the context of flexibility. Setting large group areas to have a meeting area, individual areas to allow moving freely between other groups in terms of privacy and emotional development, small-group areas to enhance creativity (Fields, Perry & Fields, 2010) is crucial in establishing healthy relationships among the students. The design of these areas plays important in guidance and hence in the discipline.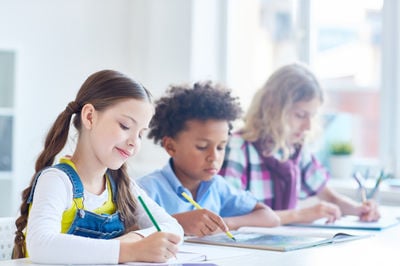 Also Read: The 3 Most Important Chinese Policies to Know For Teaching Expats in China
Emotions
Another dimension in establishing the discipline is the emotional aspect of the children in a classroom. This dimension has to be analyzed in the bases of relationships, respects, and needs. Since relationships are at the core of successful Early Childhood Education, teachers working in this field must develop and nurture reciprocal, mutually satisfying relationships with the families of young children (Brumbaugh, 2008) to establish a well-designed guidance environment in the classroom. The relationships among students also have to be observed to guide them when necessary. Respect of teachers, as well as students to themselves and others, will help to prevent any undesired situation. The teacher is considered to be the main educator and role model in that setup.
Teacher's Role
The teacher roles such, instructor, facilitator, mentor, psychologist, counselor, and policeman are important in establishing the discipline and the rapport in a classroom. An EFL teacher must be prepared for the fact that the students may well know more about the business subject than him or herself. This can be a positive factor for both the student and teacher, as questions from the teacher to students will constitute a natural way of conversation.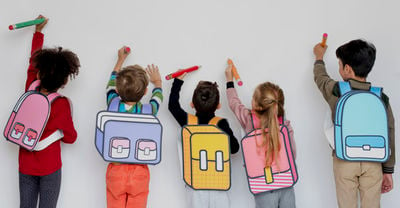 Also Read: How do I choode a TEFL course?
Attitude
Helping the students in the classroom feel good about themselves and their school experience is an important part of effective classroom management, community building, and harmonious group dynamics. (Fields, Perry & Fields, 2010). Fostering friendships makes them understand that they are in a different environment and motivate them for success other than punishment. This understanding plays key roles in satisfying the children's emotional needs in a classroom.
Do you want to teach English abroad? Take a TEFL course!
As a conclusion, as Brumbaugh (2008) articulates, providing plenty of time, materials, space, and opportunities for play is extremely important to the development of young children in every developmental domain—physical, social, emotional, intellectual, literary, cultural, and aesthetic. Infuse every activity with a sense of play, allow children to play with ideas in the center areas, and provide plenty of time for free play using age- and grade-appropriate materials.
Apply now & get certified to teach english abroad!
Speak with an ITTT advisor today to put together your personal plan for teaching English abroad.
Send us an email or call us toll-free at 1-800-490-0531 to speak with an ITTT advisor today.
Related Articles:
---
---