Teaching English In Vietnam - The Salary and Budget Guide
The Vietnamese government has been pushing to improve English language proficiency all across Vietnam in recent years, which has led to a boom in ESL teaching jobs. Vietnam has a lot to offer: a mix of cosmopolitan cities, laid back beaches, and lush tropical countryside. This relaxed way of life is only one of the many reasons why an increasing number of teachers decide to move to Vietnam. Therefore, it's no surprise that Vietnam is currently one of the fastest growing EFL markets in the world.
This guide will help you answer the question: How much can I earn (and save) teaching English in Vietnam? You'll also find information on the local cost of living in order to figure out how much to budget for when making the move to Vietnam.
The Typical Salary for English Teachers in Vietnam
The average salary for ESL teachers in Vietnam is around $1,200 USD per month for a first time teacher. Those with more experience and qualifications can expect to bring in up to $2,000 USD per month, depending on the employer. Other teachers choose to work on a freelance basis which means they are paid an hourly rate rather than a steady salary. In these positions, pay rates range from $15 to $30 USD per hour.
Here is more information on the average salaries per school type:

The vast majority of available jobs are located in the two big cities of Ho Chi Minh and Hanoi, although you will find options in other towns and cities throughout the country.
Other benefits to Expect When Teaching English in Vietnam
Besides the salary, English teachers in Vietnam receive healthcare and a signing and completion bonus of their teaching contract.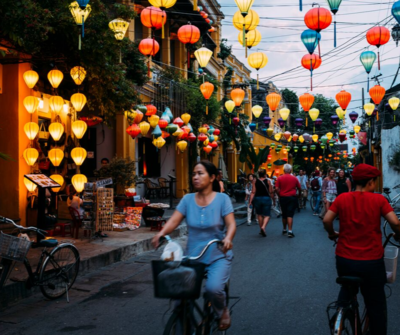 How to Earn Extra Cash While Teaching English in Vietnam
A lot of English teachers in Vietnam take advantage of the high demand for private language tutors. The growing middle class in particular routinely hire tutors for extra English study for their children outside of school hours. In doing so, it's not uncommon for teachers to double their income by taking on a couple of students in their free time. Most of these private tutoring lessons are paid by the hour with prices ranging from $15 to $30 USD per hour.
The Cost of Living in Vietnam
Vietnam is among the countries with the lowest cost of living in all of Asia, making it the ideal place for those wanting to travel on a budget and save some money to take back home. Teachers in Vietnam can live very comfortably and have a strong purchasing power. Many teachers can afford a lifestyle they wouldn't be able to enjoy back home. This includes luxuries like hiring a housekeeper, travel every month, regularly eating out at restaurants, relaxing spa sessions and enjoying nights out with friends and colleagues. Let's break down the cost of living in Vietnam for individual areas below.
Cost of Living in Vietnam: Food
Eating out at local restaurants and purchasing produce and ingredients at Vietnamese supermarkets not only gives you an amazing insight into the Vietnamese way of life but also leaves you with money in your pockets for fun and adventure.
Milk (1L) : $1.40 USD
Eggs (12) : $1.33 USD
Apples (1kg) : $2.70 USD
Chicken breast (1kg) : $3.20 USD
Rice (1kg) : $0.80 USD
Bottle of water (1.5L) : $0.30 USD
Bottle of domestic beer (.5L) : $0.70 USD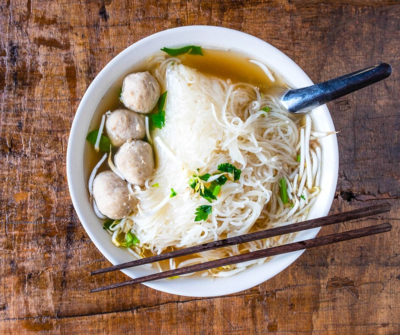 Cost of Living in Vietnam: Leisure Activities
Leisure activities in Vietnam are very affordable and Vietnamese people love spending time out. This starts with frequent meals out with colleagues, friends, and family. Try your way through the wide range of regional dishes Vietnam has to offer. Then, you can hang out with friends at clubs and karaoke bars, work out at the gym or get a massage and relax. Vietnam's leisure activities have something for everyone.
Three-course mid-range restaurant dinner: $17.20 USD
Quick restaurant meal of rice or noodles: $2.15 USD
Massage (30 min) : $8.60 USD
1-month fitness club membership: $25 USD
Movie ticket, international release: $3.40 USD
Cost of Living in Vietnam: Transportation
Getting around in Vietnam is relatively easy. Most people take local buses, subways and also taxis. For long-distance travel, you can take trains or express buses.
Metro Ride : $0.30 USD
Monthly Pass: $7.75 USD
Taxi rate per km : $0.50 USD (start fare ~ $0.50 USD)
City bus : $0.30 USD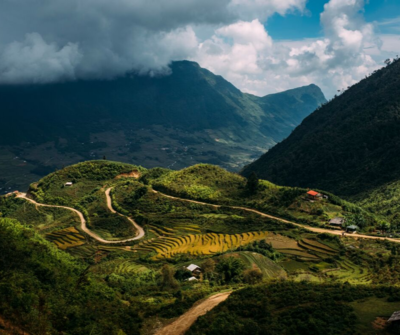 Cost of Living in Vietnam: Travel in Vietnam and Beyond
Travelers on a budget love Vietnam. The long-distance buses and trains are numerous and ticket prices are very affordable. Domestic flights are usually inexpensive, except for price rises during national holidays.
1 night in a mid-range hotel: $30 USD
Train from Hanoi to Hue (13 hours): $40 USD
Flight, Hanoi to Ho Chi Minh City (2 hours): $50 USD roundtrip
Flight, Hanoi to Bangkok (1.5 hours): $90 roundtrip
Sample Monthly Teacher Budget
To give you an example of how an English teacher in Vietnam spends their salary, here is a sample monthly budget:
Gross income (salary) : up to $2,000 USD
Rent: $450 USD and up for a 1-bedroom apartment
Utilities (electricity, gas, water): $60 USD
Phone & Internet : $10 USD
Food: $150 USD
Insurance: $20 USD
Remaining disposable income: $1,310 USD
How Much You Can Save When Teaching English in Vietnam
As you can see from the sample budget above, an ESL teacher in Vietnam is able to save anything from $500 and up depending on their lifestyle.
Are you ready to teach English in Vietnam?
Apply now & get certified to teach english abroad!
Speak with an ITTT advisor today to put together your personal plan for teaching English abroad.
Send us an email or call us toll-free at 1-800-490-0531 to speak with an ITTT advisor today.
Related Articles: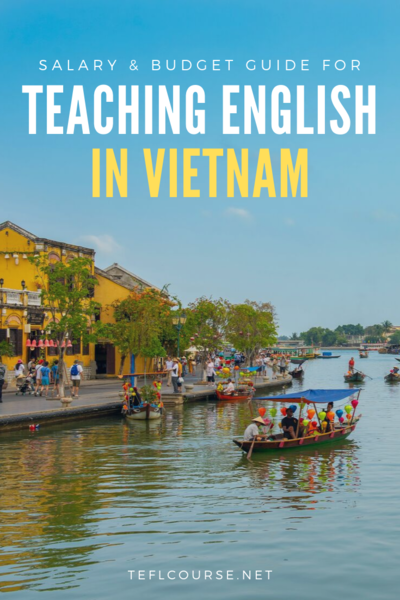 ---
---