Choosing an Online English Teaching Platform
There is no one way to teach English online, there are programs where the teacher doesn't have to do much aside from showing up given that the lessons are pre-planned like with Qkids and VIPKid, which I'll call company-centered programs because the company sets the curriculum. While other programs, such italki, and Palfish, rely on teacher-created lesson plans, which may be more stressful for the teacher, but ultimately are a great boon for the students they teach as the lessons can be tailored to each student, I'll refer to them as teacher-centered programs because of that. Each has its merits and I will discuss some of them here for you now.
Table of Contents
Do you want to teach English abroad? Take a TEFL course today!
This post was written by our TEFL certification graduate Kelsey R. Please note that this blog post might not necessarily represent the beliefs or opinions of ITTT.
Tutoring platforms
Regardless of the program, you choose to use there is some control over your schedule, in that both company-centered programs and teacher-centered programs allow you to choose when you would like to work and when it's just not possible, a handy feature if you have a job elsewhere and are looking to teach English on the side. However, in the case of Qkids – and Palfish's kid classes – there are set class times that you can choose to accept or decline. Traditional Polish and italki as well as VIPKid allow the teacher to select the times that they are willing to work if that means you want to work all night and into the wee hours of the morning to catch businessmen in China who may be looking for an English lesson before a meeting or on their lunch break that is totally up to you. In the case of VIPKid, you must remember that you are dealing with children still in school and you probably won't get many bookings while they're in school or at night on school days. However, you also are at the mercy of forces outside of your control with all program types. With Qkids they schedule you based on how many students have signed up for classes and how many teachers they have, that may mean that you've said you're available for 20 classes and only get scheduled for 8. The others have a different problem because the students can choose their teacher the teacher must make themselves attractive to new students and back it up with lessons good enough to convince the students to continue to take lessons with them. If no students decide that they want to take classes with you, you won't be working at all.
Also Read: What is the difference between TEFL TESOL and CELTA?
One of the benefits of teacher-centered programs is that you can set your rate, that may mean you have the opportunity to make much more than you could within a company-centered program, but you also have to back up your rate with the quality of your lessons. Often this means that teachers who choose teacher-centered programs will start out charging less than they would make with a company-centered program and gradually raise their rates as they get reviews and positive feedback from current and former students because a high rating and glowing reviews will make new students more likely to sign up for classes with you even if you aren't the cheapest teacher because you've proved your ability. That doesn't mean that company-centered programs pay horribly, though. They pay a certain amount per class and often have very generous bonus structures that mean that you could make $20 or more an hour, significantly above what most part-time jobs pay, but there is almost no chance of being given a raise after a certain point, unlike with the teacher-centered programs.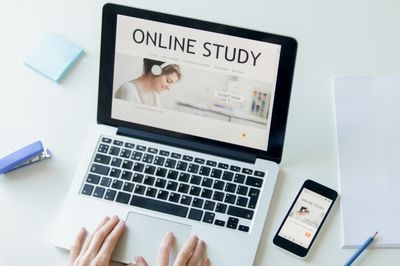 Also Read: What is the TEFL TESOL Diploma course?
Teaching companies
Of course, there are unique attributes of all of the programs I've talked about and I would be remiss to not mention them at some point. VIPKid, as the name suggests, focuses on one-on-one lessons with children, they're pay may be great at a possible income of $22 an hour if you get all of the bonuses, but the minimum payment is only $14 an hour, lower than other programs with the predesigned curriculum. You are also more likely to see the same students again as their parents can follow you to easily book you for their next lesson. They also encourage props to bring the lessons alive, which of course is useful, but the cost of the props will be on you.
Qkids is another program focusing on children, but with this program, you may teach up to 4 students and may never see the same students twice unless their parents are willing to pay extra for you to become their fixed teacher. At a maximum of $20 an hour with bonuses it's not a match for VIPKid, but their minimum pay is higher at $16 an hour and their bonuses are per week rather than per month, so they are a bit more forgiving. Qkids also doesn't require a bachelor's degree at this time, just that you are enrolled in a bachelor's program and have a TEFL certificate.
Also Read: Are online TEFL courses valid?
Italki is geared toward learners of all ages, though it has more of an adult feel than other programs. Looking at the list of English teachers some proven teachers are charging as little as $8 an hour, while other teachers, also with thousands of lessons under their belt are charging $28 an hour. This would be the place to let your knowledge of other languages shine as it allows you to display what languages you know which may attract students who need the crutch.
Palfish teachers generally get between $10 to $18 an hour, which is on the lower side, but some teachers also make up to $30 so if you market yourself well you can make it, as well as a program to teach kids for more guaranteed clients and $22. It also offers passive income potential with pre-recorded lessons.
Do you want to teach English abroad? Take a TEFL course today!
So, no matter your style of teaching there's an online job for you.
Apply now & get certified to teach english abroad!
Speak with an ITTT advisor today to put together your personal plan for teaching English abroad!
Send us an email or call us toll-free at 1-800-490-0531 to speak with an ITTT advisor today.
Related Articles: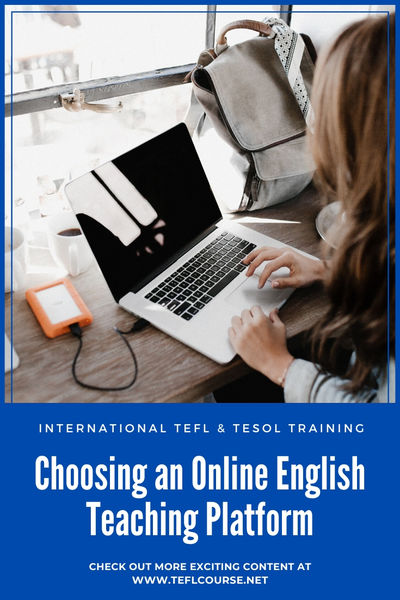 ---
---