An ITTT Alumna's Experience of Completing a TEFL Course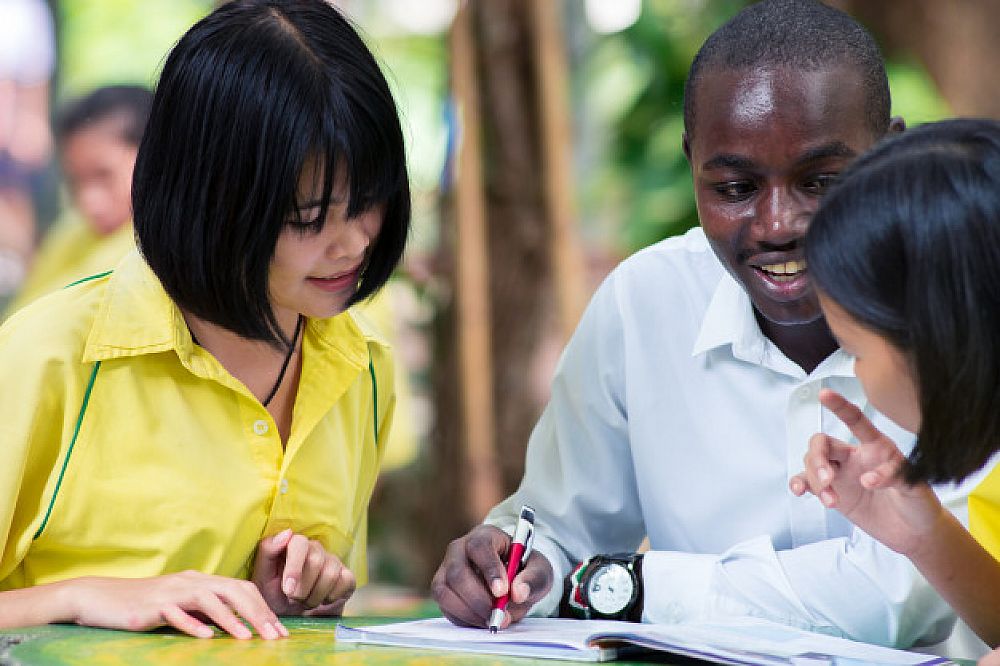 I started my journey as a TEFL tutor by having classes online. I just tried my luck and applied for some random ad postings on social media. A few days later, I received a call and it turned out to be a phone interview. I got the job soon after that phone call ended and later that day I was introduced to my trainer.
Table of Contents
Do you want to teach English abroad? Take a TEFL course!
This post was written by our TEFL certification graduate John K. Please note that this blog post might not necessarily represent the beliefs or opinions of ITTT.
A right choice
Next, I was trained for just one day about the tools, the materials and how to handle classes online. Soon, I just need to pass the demo and I'm good to go. Without any background in teaching, I managed my way to become a top tutor with just basic English speaking skills and a candid personality in less than a month. I must handle individual classes to Chinese students from as young as two years old up to I don't know if there's an age limit, but the oldest student I had was an old man in his fifties. Although I had a lot of classes for English for business and IELTS mock classes at first, the quality assurance team of the company decided to narrow down my classes to young learners and adult beginners since I wasn't able to answer my students when it comes the essential parts of grammar. I'm not a native speaker but I am confident to say that I can fake my way through each class by my pronunciation skills and charisma. But my confidence diminished every time I can't answer some questions about grammar. It was also a challenge for me to handle some misbehaving students. Maybe they knew I'm not a good English teacher so they just booked me to entertain their kids.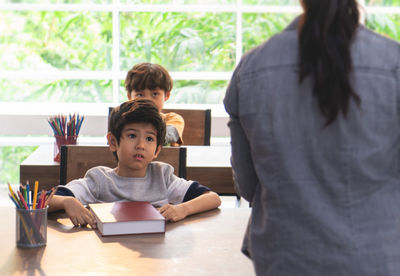 Also Read: Top 4 Tips How to Find a Teaching Job in China
Career perspectives
I got promoted from my teaching level, the salary increase was just minimal compared to some of my colleagues. It was one of the reasons why I took a TEFL course. I wanted to increase my knowledge about the English language and to earn more money and travel or work in another country. I usually worked for 10 - 12 hours a day while I'm taking the course. I was having a hard time studying and work at the same time so my progress was slow. Little by little, I learned essential tips on how to handle my class. I improved my skills in English and in teaching too. I gathered useful pieces of information on how to become an effective teacher. I realized my mistakes and corrected them based on the teachings I got from the course. I've seen a huge difference in the teaching quality I provide to my students after reviewing my recorded classes. I could say that they were satisfied because of the good feedbacks and high ratings I got after each class.
Do you want to teach English abroad? Take a TEFL course!
After completing the modules, I can distinguish several teaching methods and how to approach them. In my job, all the lesson materials are provided and it's up to us on how I will tackle the class but now, I can produce an emergency lesson when there are system errors. I become more independent and competent in handling a wide range of classes in our company. I can manage my class and my time properly. I can organize my schedule very well. I am more familiar with the English language most especially in the multiple parts of grammar and the tenses. I am more confident in giving corrections to my students at the right timing like in the study phase. I have gained a lot of information on how to improve my skills as a teacher, reading materials and resources for further readings and research, useful activities, tips and techniques on how to keep my class interesting and engaging. I am confident to say that I am well equipped and ready to face new challenges as an EFL teacher.
Apply now & get certified to teach english abroad!
Speak with an ITTT advisor today to put together your personal plan for teaching English abroad.
Send us an email or call us toll-free at 1-800-490-0531 to speak with an ITTT advisor today.
Related Articles: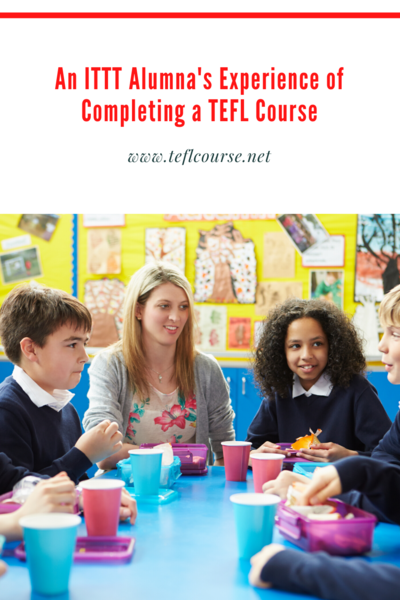 ---
---