4 Reasons Why Vietnam is the Perfect Place For Teaching English Abroad
Vietnam is one of the fastest-growing countries in the top of Southeast Asia. The country has a warm tropical climate, great food, reliable infrastructure, abundant nature, and beautiful beaches and is a place that attracts a large number of tourists from all over the world. So what opportunities does this country have to attract people who want to live and work here permanently? Here are some reasons to help you decide whether or not to teach English in Vietnam:
Table of Contents
The Natural Landscape of Vietnam is Unmatched
Vietnam Offers Incredible Opportunities to Foreign Teachers
Are you ready to teach English in Vietnam?
Listen to this blog post:
Vietnam Has a Vibrant History
First of all, I would like to introduce Vietnamese history which started from about 3,000 to 4,000 years ago. Vietnam has been inhabited since the Paleolithic period. By around 1,200 BC, the development of paddy rice cultivation and bronze casting techniques in the Ma and Red River areas led to the development of Dong Son culture, featuring bronze drums. The first Vietnamese ethnic groups in the southern region of Linh Nam, including a large area south of the Truong Giang River in China today to the Red River Delta and the Ma River in northern Vietnam. In addition to the long history of Vietnam, there are famous UNESCO recognized places as natural wonders such as Ha Long Bay, Hoi An Ancient Town, Phong Nha - Ke Bang National Park, Ancient Monuments Complex Hue,... The list goes on and on and on.
Vietnam is a country with thousands of years of history. Like many other countries in the world, Vietnam has a culture of its own identity. It is these features that make up the essence, shape, and identity of the people of Vietnam and Vietnam is a country with 54 ethnic groups, so Vietnam is considered a multicultural nation as well as many festivals bearing the ethnic identity and tradition. Traditional festivals are a historical and cultural phenomenon that has been present in Vietnam for a long time and plays a significant role in social life.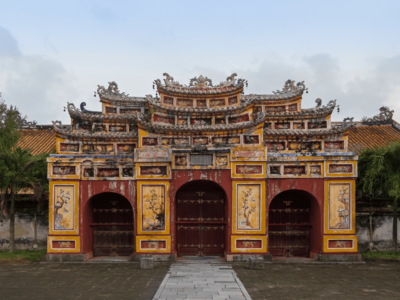 Vietnamese Food Is Incredible
Besides the long-standing culture, Vietnamese cuisine is an indispensable thing when talking about this country, Vietnam's territory is divided into three distinct regions: North, Central, and South. It is the characteristics of geography, culture, ethnicity, and climate that define the specific characteristics of each region's cuisine. Every region has a typical taste. That contributes to enrich and diversify Vietnamese cuisine. This is an eating culture that uses a lot of vegetables (boiled, fried, made pickles, eaten raw); many broths are especially sour, while the number of animal-based dishes is often less. The most commonly used meats are pork, beef, chicken, swan, duck, shrimp, fish, crabs, mussels, clams, oysters, etc.
The Natural Landscape of Vietnam is Unmatched
Vietnam is home to an extensive collection of historical and cultural attractions, Vietnam is undoubtedly one of the most fascinating countries in Southeast Asia. Nature enthusiasts can also find plenty of sightseeing opportunities throughout their holiday, ranging from pristine beaches, untouched islets to towering mountains and tropical forests housing thousands of rare wildlife species. There's even a Sahara-like desert landscape where you can enjoy thrilling activities such as sand-boarding and quad biking.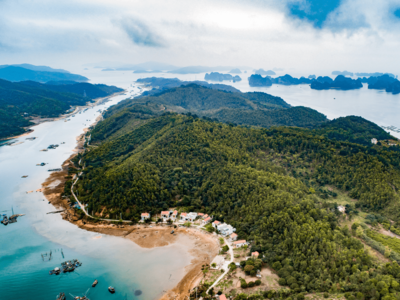 Vietnam Offers Incredible Opportunities to Foreign Teachers
Vietnam also creates many opportunities for foreign teachers who want to teach English in this country. Such as high salaries, salaries for English teachers in Vietnam are resoundingly higher than in any country in Southeast Asia. Whether you are an experienced ESL teacher or brand new to the industry, expect to earn between $18 to $25 USD an hour. While having a TEFL certificate and a university degree is encouraged and will help your chances of finding a high-paying job teaching English in Vietnam, especially entirely possible to secure a liveable wage without them.
Its rapidly developing economy ensures plenty of employment opportunities for teachers of all experience levels. Throw in the low cost of living, relatively high wages, and the abundant travel opportunities that living in Vietnam presents to you and it's hard to argue against Vietnam being the premier destination for teaching English abroad.
Are you ready to teach English in Vietnam?
Apply now & get certified to teach english abroad!
Speak with an ITTT advisor today to put together your personal plan for teaching English abroad.
Send us an email or call us toll-free at 1-800-490-0531 to speak with an ITTT advisor today.
Related Articles:
---
---