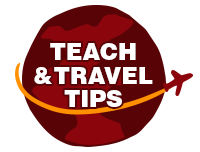 Combine a population of over 61 million people with a growing economy, you can appreciate the number of TEFL jobs in France is increasing year after year. TEFL Job openings are available in all regions in both large cities and small towns. View TEFL jobs in France here, but also consult our introduction to Teaching English in France for a background on the TEFL job market in France.
.
Contact details below can be used to forward Resume's and CV's directly to language schools in France. Aid you job seeking efforts through consulting online sources of TEFL jobs in France. Seek direct school contacts via online directories. . Visit
TEFL Courses in France for World-class TEFL certification in France.