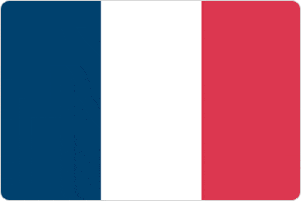 Capital city
Paris
Language
French
Currency
Euro
Typical TEFL teacher salary
16 euros/hour (on average)
Major TEFL locations
Paris
Lyon
Marseille and other major urban areas
The Country
France is a first-rate destination for a qualified EFL teacher. Teaching positions are available in most of the major cities, with the vast majority of the work in Paris. Competition is tight so you'll benefit from our lifetime job placement assistance.
Language schools in Paris cater largely to business English courses, and any previous knowledge or experience of business will prove very useful. France also seems to be one of the easier EU countries for non-EU passport holders to find teaching jobs. Essentially, anyone who has a bachelor's degree and TEFL certificate and is comfortable in a business setting has a chance of finding teaching work, particularly if they have a working knowledge of the French language.
Finding a job teaching English in France should be easy if you have TEFL experience, basic French language skills and an EU passport. Beyond these qualifications, you should have no problems finding a teaching position as long as you are flexible and allow yourself some time to secure a position.
TEFL Courses in Paris
Sample Job offer for Teaching English in France