Check out our Special
Offer for this
course!
Make a deposit payment to secure your place on a course before the end of the month and qualify for a free advanced level online course. You can choose from the 50-hour young learners (CTEYL) or business English (CTBE) certificate courses or the 250-hour online diploma course.
TEFL Kathmandu | TEFL Nepal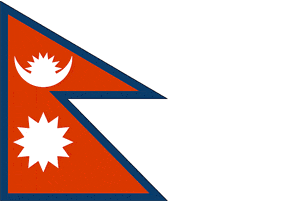 Nepal is a magical place and taking a TEFL course here will see you studying right in the heart of Kathmandu, Nepal's most dynamic and sophisticated city. Upon completion of the course, we will help you find a job and you will be well on your way to beginning a wonderful new career teaching EFL.
The birthplace of the Buddha, Nepal is nestled among the awe inspiring peaks and foothills of the Himalayas. Its scenery is simply astonishing and offers some of the best hiking opportunities to be found anywhere in the world. Although Nepal is not a wealthy country monetarily, its friendly and welcoming people, its diverse and interesting religions, its cultural history and traditions, as well as its astounding scenery make it a very rich country indeed.
Suburban Kathmandu spills out primarily east of Kantipath, the principle north-south conduit that runs through the city, and is identifiable by two main landmarks: the Royal Palace and the Tundikhel parade ground. The majority of the more up-market hotels, restaurants and shops are grouped together along Durbar Marg, the wide thoroughfare that extends south from the palace gate. To the west of the Bishnumati River you will find the important religious complex of Swayambhunath perched on a hilltop overlooking the city. Also known as the Monkey Temple, this area is well worth a visit and is accessible by foot.
From the mesmerising Himalayan peaks to the verdant national parks, the myriad of pagodas and temples, the teeming markets, street vendors and the bars and clubs of Kathmandu, Nepal really does offer something for everyone.
TEFL Course in Kathmandu
Our TEFL Course in Nepal is delivered in a well respected language school in central Kathmandu. The school has been in business since 2008 and has extensive experience teaching English as a second language.
For accommodation during your TEFL course in Kathmandu, we have a good working relationship with several hotels within the city that we are happy to recommend and book for you. We personally inspect and monitor them all for cleanliness and standard of service. We recommend that you book early to ensure a better choice of options.
The course fees listed on our website are inclusive of course-related lessons, materials, teaching practice, assessments, certificates, references, lifetime job assistance and more. We have no hidden costs or extra charges so the prices you see on the site are the prices you will pay.
Getting Started
The first step in enrolling on our TEFL course in Nepal is to complete a free application. If you are at least 18 years of age and speak English fluently, you are eligible to apply for the course. The application is brief and we will send you a prompt reply. Once approved, you will receive additional information about the course content and schedule, your accommodation options, travel arrangements, as well as payment options and more.
Apply today and you will be on your way to starting a TEFL course in a city where the local culture is every bit as majestic as the nearby mountains. However, training in Kathmandu doesn't mean you have to stay in Nepal. If you would like to move on after the course we can help you find a job nearly anywhere in the world.
Apply Now!
Want to listen to this page? Click on the video below!
Apply Now!
---
Check out ITTT's Blog Posts
---