Check out our Special
Offer for this
course!
Make a deposit payment to secure your place on a course before the end of the month and qualify for a free advanced level online course. You can choose from the 50-hour young learners (CTEYL) or business English (CTBE) certificate courses or the 250-hour online diploma course.
TEFL London | TEFL England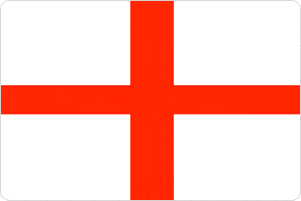 A financial powerhouse, an icon of Western civilization, the backyard of the former British Empire, any way you look at it, London commands attention and so too will a TEFL course certificate from the birthplace of the English language. On top of this, we provide efficient job support services so motivated course graduates will find excellent job prospects after they become certified.
The course is intensive, but in your free time you can unwind during walks that snake along the banks of the majestic River Thames. You can visit Westminster, Big Ben and watch the changing of the guard in front of Buckingham Palace, all in a day. Or spend an afternoon in Hyde Park before snapping a sunset cityscape picture from atop the London Eye.
When it comes to entertainment, no city in the UK rivals London in terms of nightlife. Pubs and clubs are everywhere and offer something for everyone's taste. London also boasts the entertainment district of the West End as well as shopping districts such as Oxford Street, Leicester Square, Covent Garden and Piccadilly Circus.
Whether you want to explore the city'€™s historical sites or its modern day attractions, London'€™s people and culture will welcome you in and make sure that it is a great choice of destination for earning your TEFL certificate.
TEFL Course in London
Our centre is located in central London, close to Stepney Green and Whitechapel train stations. The students you will be teaching are real non-native English speakers so your teaching practice will truly mimic the real EFL classroom, something other course providers don'€™t always offer.
Accommodation options vary considerably and the sooner you enrol on a course, the more options that will be available to you. You can choose from a single or shared apartment, a variety of hostels or one of hundreds of hotels that are dotted all over the city. There are many good options located close to the school and London'€™s excellent public transport network makes getting to and from the centre very easy.
The course fees listed on our website are inclusive of course-related lessons, materials, teaching practice, assessments, certificates, references, lifetime job assistance and more. We have no hidden costs or extra charges so the prices you see on the site are the prices you will pay.
Getting Started*
The first step in enrolling on London's TEFL course is completing a free application. If you are at least 18 years of age and speak English fluently, you are eligible to apply for the course. The application is brief and we will send you a prompt reply. Once approved, you will receive additional information about the course content and schedule, your accommodation options, travel arrangements, as well as payment options and more.
If you choose our London centre for your TEFL training it doesn'€™t mean that you have to stay and teach in the UK. If you would like to move on after the course we can help you find a job nearly anywhere in the world. Apply today and you will be on your way to starting a TEFL course in a city where history greets you at every turn.
About the School
Course Dates
Course Fees
Accommodation
Apply Now!
Want to listen to this page? Click on the video below!
Apply Now!
---
Check out ITTT's Blog Posts
---