Check out our Special
Offer for this
course!
Make a deposit payment to secure your place on a course before the end of the month and qualify for a free advanced level online course. You can choose from the 50-hour young learners (CTEYL) or business English (CTBE) certificate courses or the 250-hour online diploma course.
TEFL Shanghai | TEFL China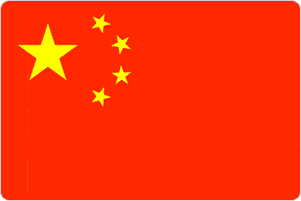 Our TEFL course in eastern China is located in downtown Shanghai, '€œthe Paris of the East.'€ It is the largest, most prosperous and populous city in China. Shanghai is a popular tourist destination renowned for its historical landmarks such as The Bund, City God Temple and Yu Garden as well as the extensive Lujiazui skyline and major museums including the Shanghai Museum and the China Art Museum. It has been described as the "showpiece" of the booming economy of mainland China.
Shanghai has a rich collection of buildings and structures of various architectural styles. The Bund, located by the bank of the Huangpu River, contains a rich collection of early 20th-century architecture, ranging in style from neoclassical HSBC Building to the art deco Sassoon House. A number of areas in the former foreign concessions are also well-preserved, the most notable ones being the French Concession. Shanghai has one of the world's largest number of Art Deco buildings as a result of the construction boom during the 1920s and 1930s.
In recent years, a large number of architecturally distinctive and even eccentric buildings have sprung up throughout Shanghai. Notable examples of contemporary architecture include the Shanghai Museum, Shanghai Grand Theatre in the People's Square precinct and Shanghai Oriental Art Center. Despite rampant redevelopment, the old city still retains some buildings of a traditional style, such as the Yuyuan Garden, an elaborate traditional garden.
In addition to its unique architecture, Shanghai is home to some of the best restaurants, shopping and nightlife in all of Asia—and arguably the world. Whether you want to eat out for $2 or $200, all options are possible in Shanghai.
Our accommodation is located within walking distance of the hottest clubs in the city and a variety of shopping and fine (and affordable) dining hotspots. The center is a short subway ride away, and all major tourist attractions are within a distance of seven subway stops. TEFL course participants are welcome to find their own housing and we'd be happy to offer assistance.
The course fees listed on our website are inclusive of course-related lessons, materials, teaching practice, assessments, certificates, references, lifetime job assistance and more. We have no hidden costs or extra charges so the prices you see on the site are the prices you will pay.
Getting Started
If you are at least 18 years of age and speak English fluently, you are eligible to apply for the course. The application is brief and we will send you a prompt reply. Once approved, you will receive additional information about the course content and schedule, your accommodation options, travel arrangements, as well as payment options and more. Apply to take our TEFL course in Shanghai now and you could become a certified EFL teacher sooner than you ever imagined. If you choose our training course in Shanghai, it doesn't mean that you have to stay and teach here. If you would like to move on after the course, we offer lifetime assistance finding employment and our certificates are recognized worldwide.
Please note that due to recent regulation changes only native speakers of English can work legally as teachers in china, though there are no nationality restrictions for attending the course in Shanghai.
About the School
Course Dates
Course Fees
Accommodation
Apply Now!
Want to listen to this page? Click on the video below!
Apply Now!
---
Check out ITTT's Blog Posts
---