Check out our Special
Offer for this
course!
Make a deposit payment to secure your place on a course before the end of the month and qualify for a free advanced level online course. You can choose from the 50-hour young learners (CTEYL) or business English (CTBE) certificate courses or the 250-hour online diploma course.
Location / China / Shanghai / School FAQ
Shanghai TEFL Course Faq | TEFL Courses China
What are my payment options?

Expand

The course deposit must be paid to our administrative center. The fastest and cheapest way to make payment is by credit or debit card but we also accept payments via Western Union, PayPal and bank transfer. Although there are no deadlines for paying the deposit, our course can fill up quickly and your place on the course will only be reserved after the deposit has been paid.

After paying your deposit, you will receive an information packet via email that will contain detailed information regarding the course and the city of Shanghai itself.

The balance of the course fees is payable by credit card on or before the first of the course. We also accept bank transfers but these must be made at least two weeks before the course starts.

The full course price includes tuition, materials, moderation and accreditation fees and lifetime job assistance. A two day sightseeing tour of Shanghai and a daytrip to an old Chinese village are also included in the fees.

What are my accommodation options?

Expand

There are several accommodation options available. These include: dorm rooms at around US$ 10 per night and single rooms at US$ 20 – US$25 per night. You are not required to use our accommodation options if you do not wish to. Services such as Airbnb and local realtors make it easy to arrange your own apartment and we can assist you should need any help.

What travel documents will I need for china?

Expand

You must have your passport with you on the Monday before the start of the course in order to register with us and our host school. If you do not have a Chinese visa already, you can apply for a Tourist (L) visa to attend the course. Tourist (L) visas can be obtained from your local Chinese consulate or a travel agent. To apply for the visa you will need the following documents:

Visa application form.
One recently taken 2x2 inch photo showing your entire face (no hats). Please affix the photo to the application form.
Original passport with at least two blank visa pages and valid for at least six months beyond the date of application.
Former Chinese visa records (if any, together with their copies).
Visa fee.
A hotel reservation letter might be required (depending on your nationality) and we can organize this for you.
If you would like to stay in China after the course, you may like to apply for a 60-day or 90-day visa, possibly with double entry or multiple entries.

Please note that we recommend you apply for a visa after you have secured your place on the course.

What is the course schedule like?

Expand

Classes generally run from 8:45 a.m. to 6:45 p.m. from Tuesday to Saturday, with breaks in the mid-morning and afternoon as well as a break for lunch. Participants will be scheduled for observed teaching practice sessions on or off-site depending on the circumstances of the students. Observed teaching practice sessions sometimes take place in the evenings and we would like to remind trainees that the Shanghai TESOL course is very intensive and participants should be serious about becoming a teacher. The size of the classes range between 10 to 25 students and teachers will teach lessons of 30 to 50 minutes depending on the students' timetable. You will be observed by one of our trainers and you will receive feedback regarding your performance in the classroom.

Who usually attends the course?

Expand

Each course averages about four to ten trainees but this number usually increases in the summer months. Most participants are from the United State, United Kingdom, Canada or Australia, although we also accept fluent non-native speakers of English.

Is there a dress code?

Expand

There is no dress code for the input sessions at the training center.

For the teaching practice sessions there are specific requirements that follow the local dress code. Trainees are expected to dress in a professional manner according to the following guidelines:

Women: Shoulders should be covered, blouses with sleeves are suggested. No low-cut necklines, very short skirts or bare midriffs. Open-toed shoes are acceptable, but not hiking or flip-flop sandals.

Men: Long pants, slacks or trousers are required, jeans are not acceptable. Short or long-sleeved shirts with a collar are necessary, although a tie is not required. Loafers or dress shoes are both fine, sandals are not acceptable. Long hair should always be tied back.

What should I bring for course studies?

Expand

You should bring a notebook and pen on the first day of the course. You should also bring your laptop for lesson preparation, a watch or cell phone to time yourself in your lessons, a recording device such as an iPod to record a 10-15 minute audio for a student in one-on-one lessons. A USB stick (flash drive) will be useful for printing lesson materials. As the course requires you to prepare materials, stationary items such as colored pens etc. would be a good idea. These can be easily purchased locally. We encourage you to bring your laptop because we have Wi-Fi at the training center. All course materials are provided for you so there is no need to bring anything else for the course itself.
Apply Now!
---
Check out ITTT's Blog Posts
---
;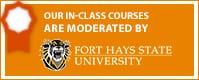 ---
Check out ITTT's Blog Posts
---
;