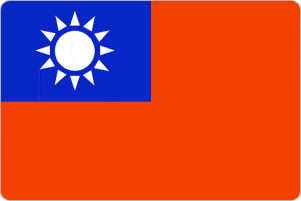 Capital city
Taipei
Language
Chinese
Currency
New Taiwanese Dollar
Typical TEFL teacher salary
Taipei, Kaohsiung, Hsinchu, Keelung
Major TEFL locations
Taipei + Country Wide
The Country
Opportunities for teaching English in Taiwan are huge. Salaries are quite high, the cost of living is low and working conditions are very reasonable. With the help of our lifetime assistance finding jobs, there's no doubt that you'll find a well paying job while gaining valuable experience in the classroom.
English teaching positions are normally found in the hundreds of private schools (bushibans) throughout the country. There are more jobs teaching children than teaching adults. Taiwanese people are warm, friendly and like to get to know people from other cultures.
Hourly paid teaching jobs give you more free time for extra lessons and are usually better paid than salaried positions. However, you will usually not receive holiday pay. Seek private students if you wish to boost your income. Positions are also available for associate degree holders from recognized colleges who have also attended a recognized TEFL/TESOL course such as that offered by ITTT and TEFL International.
Taiwan is a dynamic island where you can experience the hustle and bustle of Taipei and then easily escape to wonderful beaches on the island's west coast. Inland, mountains provide wonderful and peaceful scenery. Come and experience Taiwan for yourself; you'll leave with a smile on your face and money in your pocket.
Sample Job offer for Teaching English in Taiwan