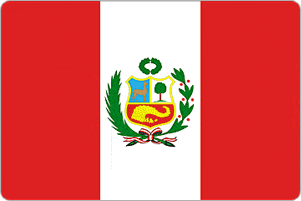 Capital city
Lima
Language
Spanish
Currency
New Sol
Typical TEFL teacher salary
US$ 5 per hour
Major TEFL locations
Lima
Arequipa
Trujillo
The Country
There is a huge demand for EFL teachers in Peru. However, low salaries generally mean that English teachers often ignore this high demand. Yet opportunities teaching English in Lima are enormous for those who plan to teach EFL here. For the best chance at finding the best paying jobs, please consider that we offer lifetime assistance finding jobs for all of our course graduates.
Expect quite good conditions teaching English in Peru with a regular work schedule running from Monday to Friday. Teaching schedules are usually split, and you can expect a block of classes in the morning and again in the early evening, this of course, leaves a large part of the day free. Age groups are adults and young learners and you can expect to teach both types of class, with the majority being adult classes.
Whether you'd like to work in Peru, South America or nearly anywhere else in the world, our staff will help find the right job for you.
TEFL Courses in Cusco
Sample Job offer for Teaching English in Peru