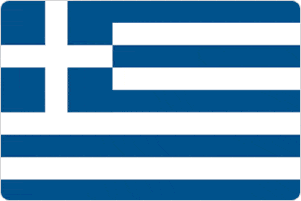 Capital city
Athens
Language
Greek
Currency
Euro
Typical TEFL teacher salary
900 euro per month
Major TEFL locations
Athens
Thessaloniki
The Country
Generally speaking, there are openings for teaching English as a foreign language in Greece and an assortment of private language schools need good teachers. With our certificate and subsequent lifetime assistance finding jobs — you can rest assured that if there's a job on offer in Greece, we'll help you find it.
Teaching is geared towards younger learners, but there are teaching possibilities in other areas. The salaries in Greece may appear to be low, but in relation to the cost of living, they are more than sufficient. Along with an internationally recognized TEFL certificate, such as that offered by ITTT and TEFL International, a university degree will help you earn your TEFL job.
Before coming to Greece, you should do some research, and perhaps even try to secure a job. TEFL jobs are widely advertised in newspapers and on the Internet, most often from August to October. As well as applying ahead of time, you can also go door-to-door with your CV once you arrive in Greece.
Pay and conditions offered by language schools will vary, so it is a good idea to check these out before accepting a contract. Private English lessons are also prevalent in Greece. The University of Cambridge ESOL exam system seems to be the most widely known and respected in Greece and many people who want to be taught privately are preparing to sit a Cambridge exam or some other type of test.
TEFL Courses in Corinth
Sample Job offer for Teaching English in Greece