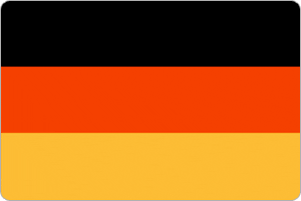 Capital city
Berlin
Language
German
Currency
Euro
Typical TEFL teacher salary
2,000 euros per month
Major TEFL locations
Berlin
Hamburg
Munich and other major cities
The Country
Teaching English in Germany can be much easier than in other EU countries. Demand for teachers is high and when you complete your TEFL certification with ITTT or TEFL International, you will benefit from our lifetime assistance in finding a teaching position – in Germany or in any other country for that matter.
As in many other European countries, teaching business English in Germany is one of the major prospects for English teachers. Germany's economy is both strong and stable so many large corporations and small companies have the funding for helping their employees develop better English language skills.
Salaries are relatively high for English teachers in Germany. The best method for obtaining a TEFL job is by simply collecting contact details of schools in your desired city and sending out your CV/resume. Most TEFL opportunities are in language schools and business centers, so teachers with strong business or IT backgrounds should have no problems finding a suitable position.
If you do not have IT skills, you could also teach EFL to young learners or teach conversational English to adults. Competition in smaller towns is usually low, and as long as you have a degree and an interest in staying for a while, you should have no problem securing a position.
Germans tend to prefer North American English, so opportunities for North Americans are slightly higher in Germany than they might be in other EU countries. Teachers from the USA typically only need find a job and get a letter from their employer to start working legally.
Whether you'd like to work in bustling Berlin or mellow Munich, we'll help you find a job after your course and throughout your TEFL career.
TEFL Courses in Leipzig
Sample Job offer for Teaching English in Germany