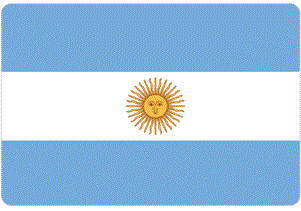 Capital city
Buenos Aires
Language
Spanish
Currency
Peso
Typical TEFL teacher salary
US$ 15 per hour
Major TEFL locations
Buenos Aires
The Country
Argentina is a good place for newly qualified teachers to gain English teaching experience. Learning the English language is seen to be important and so good teachers of English are in high demand.
Argentina is a wonderful place to teach English and is now a very inexpensive destination. Native speaking and TEFL qualified English language teachers should be able to find a teaching position in Buenos Aires and other large cities fairly quickly.
You will teach classes from a wide variety of backgrounds. Your students will come from a broad range of age groups, professions and social groups.
There are a number of ways in which jobs can be secured. First, contact as many language schools as you can through internet advertisements for English teachers and also online sources of school information, such as the yellow/white pages, language school directory listings and online newspapers. Then forward an up to date resume with a photograph. Always call the school in advance to introduce yourself. If a school does not need a teacher at that moment, call back or email a couple of weeks later.
As with most locations, it's often more effective to be in the country or city where you are seeking a teaching position. Always remember to ask schools important questions such as salary/hourly pay rate, whether you'll be teaching at the school or traveling to the work place, visa details and so on.
When teaching English in Argentina, you may find that a school offers just a few hours a week initially. You may be required to cover for sick colleagues or take on small classes. This is quite normal. Schools like to check new teacher's reliability and classroom performance before allocating a full timetable. Wages will vary from school to school and by the type of class, with group classes often paying more than individual classes.
Also keep in mind that by completing a course with us you will benefit from our lifetime assistance in finding a job in the location of your choice.
TEFL Courses in Buenos Aires
Sample Job offer for Teaching English in Argentina
"TEFL teacher needed at our school on Carlos Casares (a small town in Buenos Aires Province).
The job opportunity is for young QUALIFIED teachers of English who are looking for new challenges, have a good sense of humor and a positive aptitude for teamwork. Language teaching experience is an advantage, but not essential (we offer on the job training)."