The United Arab Emirates is a federation of seven individual emirates located on the Arabian Peninsula in the Middle East.
Each of the seven emirates has its own list of attractions from the huge modern shopping malls and indoor skiing centers of Dubai to the Old Harbor and Fort of Umm al-Quwain.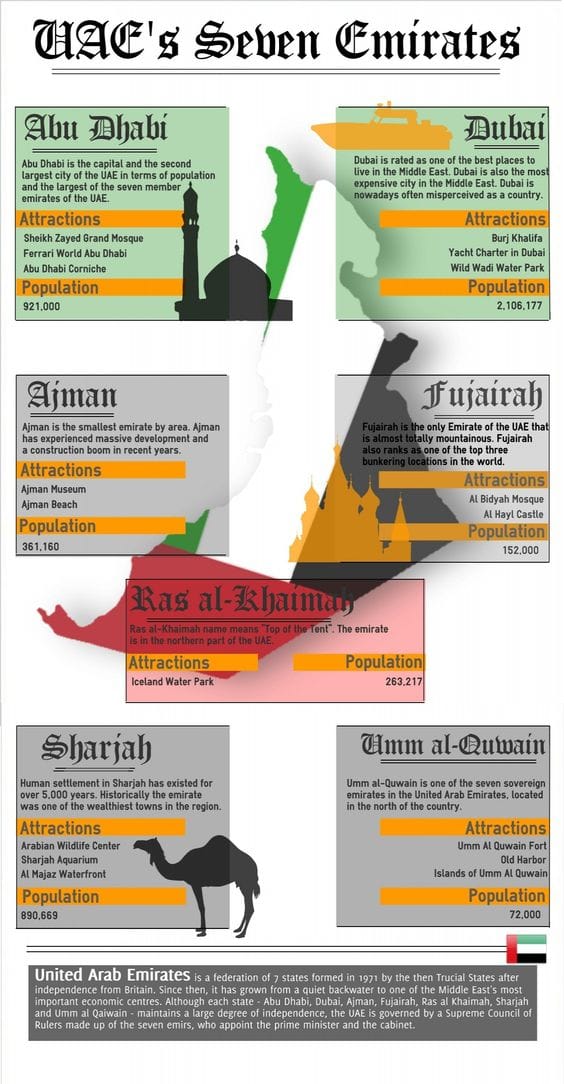 Since the country's formation following independence from Great Britain in 1971, the UAE has grown from a lightly populated backwater into a major tourist destination and a very popular country for teaching English as a foreign language.
If you are thinking about teaching in the UAE, take a look at this informative break down of the individual emirates that make up the country.
SOURCE: www . charteryachtdubai . com/cyd-blog/uaes-seven-emirates/