For Americans heading to the UAE to teach English abroad, the initial journey can be a very tiring affair for those unused to long-haul flying.
While the journey itself cannot be avoided, there are several things you can do to make it a much more comfortable experience. As the recycled air in the plane's cabin is notoriously dry it is vital that you drink plenty of water throughout the flight.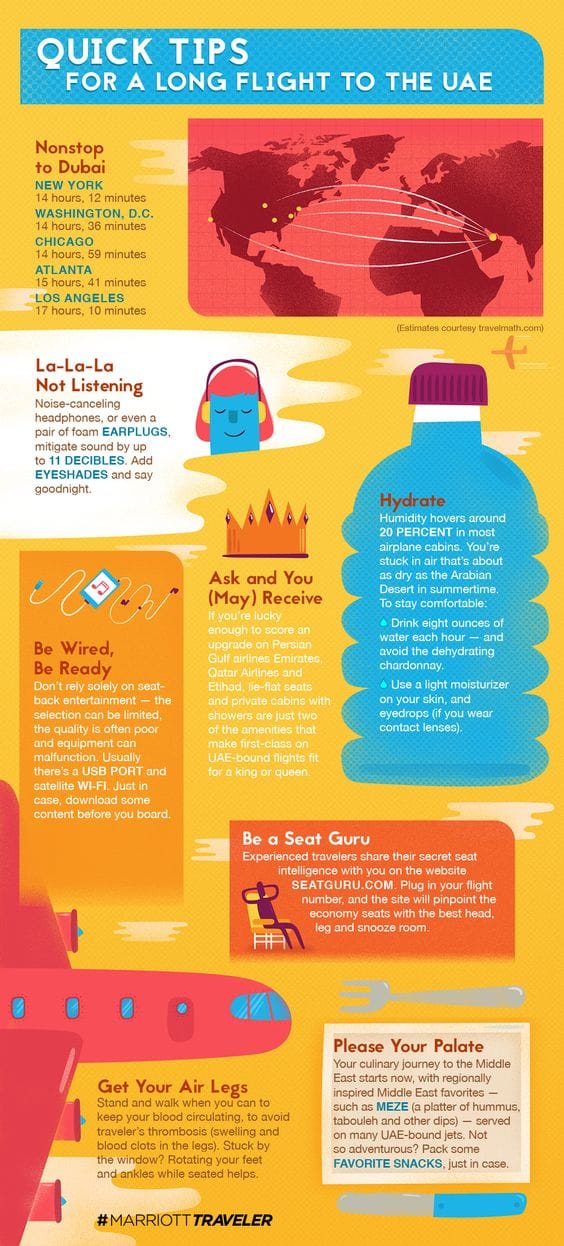 Flight times are around 14 hours from eastern cities such as New York and Chicago, and over 17 hours from Los Angeles on the West Coast.
And if you plan on getting some sleep during the trip you might want to invest in a pair of earplugs and an eye mask.
SOURCE: traveler . marriott . com/dubai/easy-ways-survive-long-flight-uae/