Although Dutch cuisine is relatively unknown in much of the wider world, there are plenty of great dishes to enjoy during a visit to the Netherlands.
Another local favorite that you are sure to come across is bitterballen, a spiced mincemeat snack that is often served with drinks in bars and cafés. Visitors with a sweet tooth will be pleased to know there are several delicious offerings to look out for.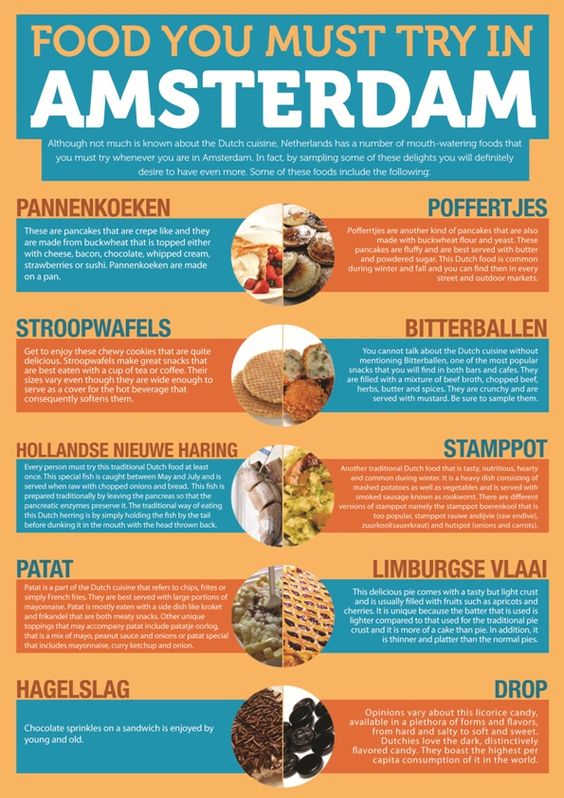 For a real taste of traditional Dutch food you should try stamppot which typically consists of mashed potatoes, vegetables and a smoked sausage.
Poffertjes is a pancake-like treat that is usually served with sugar and butter, while a stroopwafel is a chewy cookie that is popular with a cup of tea or coffee.
SOURCE: https://visual . ly/community/infographic/food/food-you-must-try-amsterdam