If you choose Thailand as your destination for completing our in-class
TEFL training
course or if you want to head there to work as an EFL teacher, you will probably want to know what kind of weather to expect once you get there.
Take a look at this presentation of the month to month climate in the most popular parts of the country for more details.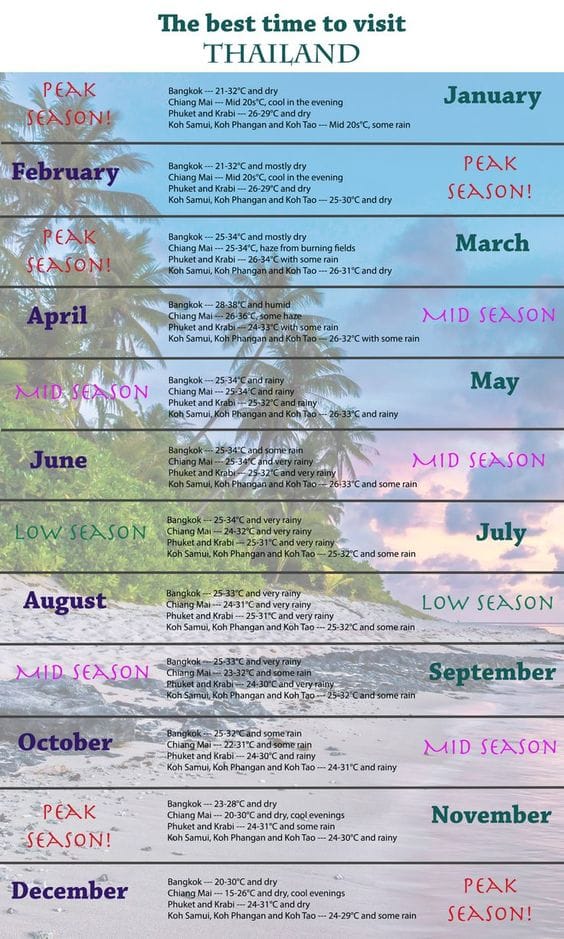 Although there is no bad time to arrive, the weather does vary considerably from month to month and the year-round climate in Chiang Mai in the north is noticeably different from the holiday islands such as Phuket and Koh Samui in the south.
SOURCE: whatsonsukhumvit . com/when-is-the-best-time-to-visit-thailand/