Kimchi is the number 1 side dish in Korean cuisine. If you have ever eaten at a Korean restaurant, chances are you have come across this intense taste bud adventure.
Cucumber kimchi, eggplant kimchi, and garlic chives kimchi are also very popular. There are even some sweet kimchi variations including pumpkin and sweet potato.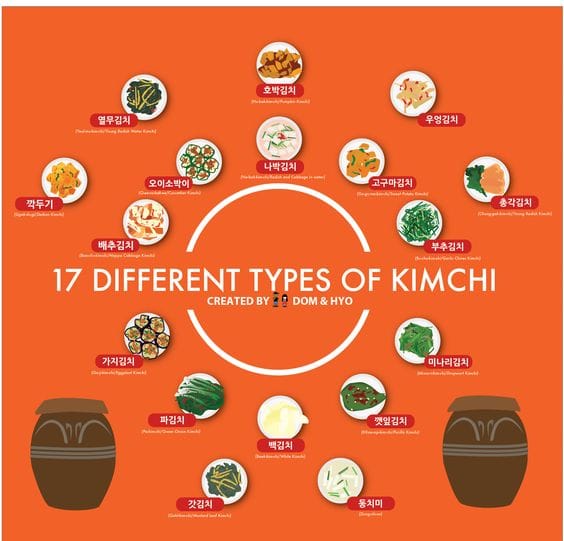 While the most common type of Kimchi is made of cabbage, there are numerous other varieties to try. If you can't handle spice, you should choose white kimchi as this type is prepared without chili powder.
If you like the sound of kimchi, check out this infographic to see more popular variations of the dish.
SOURCE: domandhyo . com/2014/07/17-different-types-of-kimchi-infographic . html