South Korea has a fascinating culinary scene and a big part of it is made up of street food. Walk the pedestrian streets of any major city in the country and you will find a selection of popular snacks to try out.
If you have a sweet tooth try bungeobbang, a fish shaped pastry filled with red bean paste, or hotteok, a small Korean pancake with honey sauce.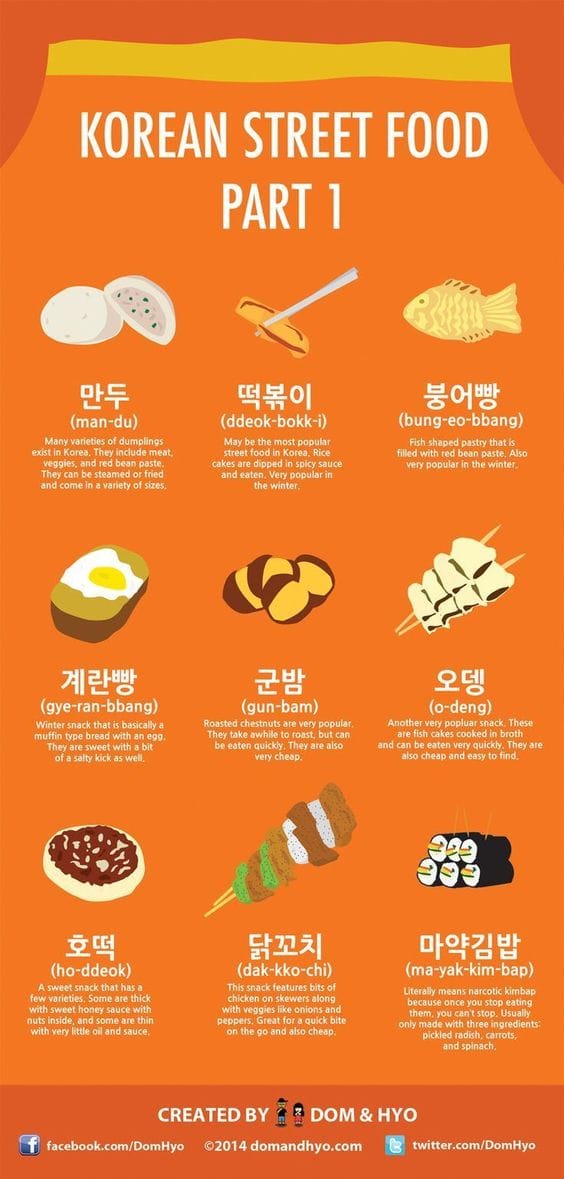 Mandu are Korean dumplings filled with different flavors from meat and vegetables to sweet red bean paste. Another popular snack is Korean style rice cakes in spicy chili sauce, called tteokbokki.
Whatever taste you prefer, you'll find it in Korean street food.
SOURCE: domandhyo . com/2015/01/infographic-korean-street-food-part-1 . html