South Korea is one of the most popular markets for teaching English as a foreign language. Thousands of teachers decide to live and work in South Korea each year, but how much money do you really need in order to make the leap?
A TEFL
certificate
and high school transcripts are often required as well. All your documents will need to be apostiled.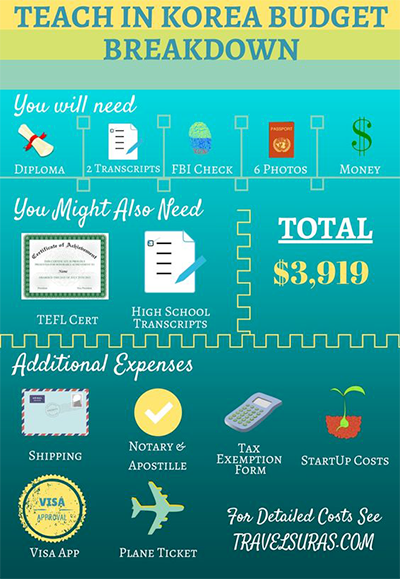 Consider that you will need at least a four-year degree in order to obtain a work visa in Korea. You will also need 2 university transcripts, an FBI background check, 6 photos and enough money to get you through until your first paycheck arrives.
Additional costs for your visa application and plane tickets can amount to around $4,000 USD.
SOURCE: travelsuras . com/budget-to-teach-english-in-korea/#comment-2528