The majority of visitors to France will find themselves in the capital city at some stage during their stay.
Unfortunately, Paris can be an expensive city to explore, particularly for first time visitors who are unfamiliar with its lesser known attractions.
Most of these money saving ideas are free or can be enjoyed for just a few Euros.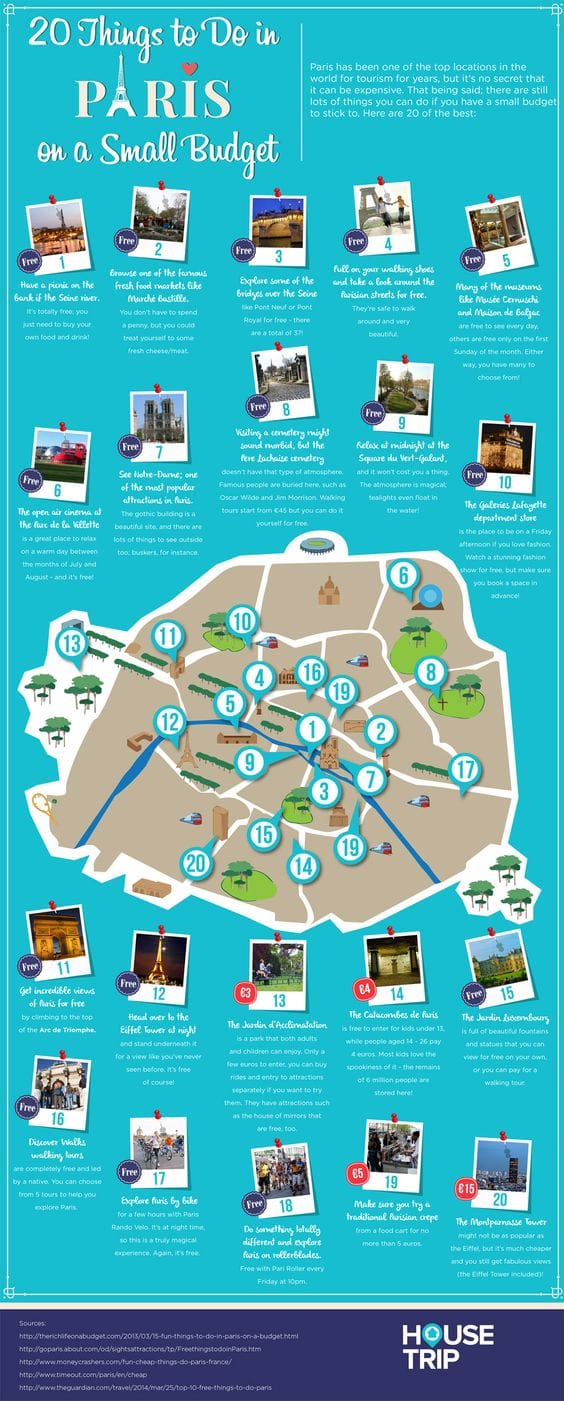 Whether you choose Paris as your permanent base or only plan a short visit during holidays or at the weekend, you will find plenty of great attractions to enjoy.
However, there is no need to worry as here you will find a great list of things to see and do for those on a budget, from browsing through fresh food markets to museums with free entry.
SOURCE: www . thisworldrocks . com/destinations/europe/france/20-things-to-do-in-paris-on-budget/