Costa Rica is one of the most popular destinations in Latin America and it's not hard to see why.
Monteverde is a 26,000 acre cloud forest reserve providing a home to thousands of species of plants, animals and insects. Canopy tours are a great way to explore the rainforest.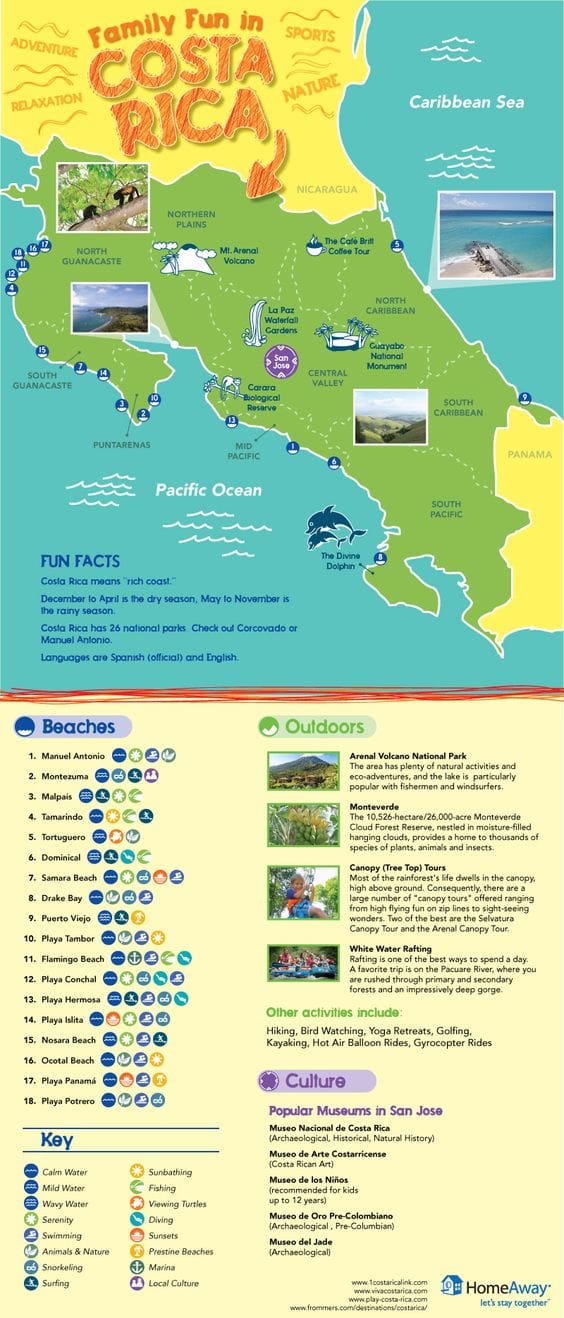 The northern plains feature the amazing Arenal Volcano National Park with a lake that's great for fishing and windsurfing.
Ziplining high above the ground in the jungle canopy is sure to be one of the highlights of your trip to Costa Rica.
SOURCE: www . homeaway . com/d/39170/costa-rica