Bolivia has a wide range of attractions for teachers to enjoy in their free time and thanks to the country's low cost of living most of it can be experienced on a shoestring budget.
Shared dormitory accommodation can be found at very reasonable prices in all the main locations and to make travel even cheaper you can take advantage of free walking tours, eat at local markets and make use of inexpensive public transport.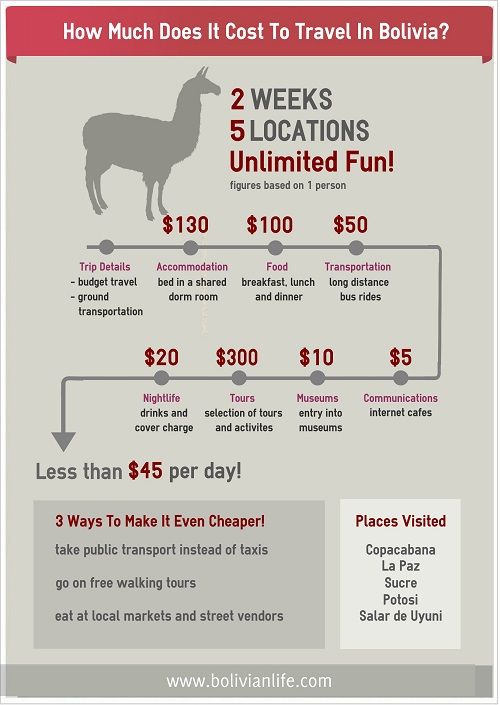 When you are not in the classroom you can explore the country's most well known towns and cities such as Copacabana, La Paz, Sucre and Potosi, as well as the world's largest salt flat, over a 2-week period for less than $45 per day.
SOURCE: www . bolivianlife . com/how-much-does-it-cost-to-travel-in-bolivia/?utm_source=self&utm_medium=slide&utm_content=How+Much+Does+It+Cost+To+Travel+In+Bolivia%253F&utm_campaign=slide