There are always a wide variety of reasons why people choose a specific country as their preferred destination for teaching English abroad and here you will find just a few good reasons why Belize might be the right choice for you.
The warm tropical climate is also a big attraction for many, as is the short two hour flight time from the southern parts of the USA.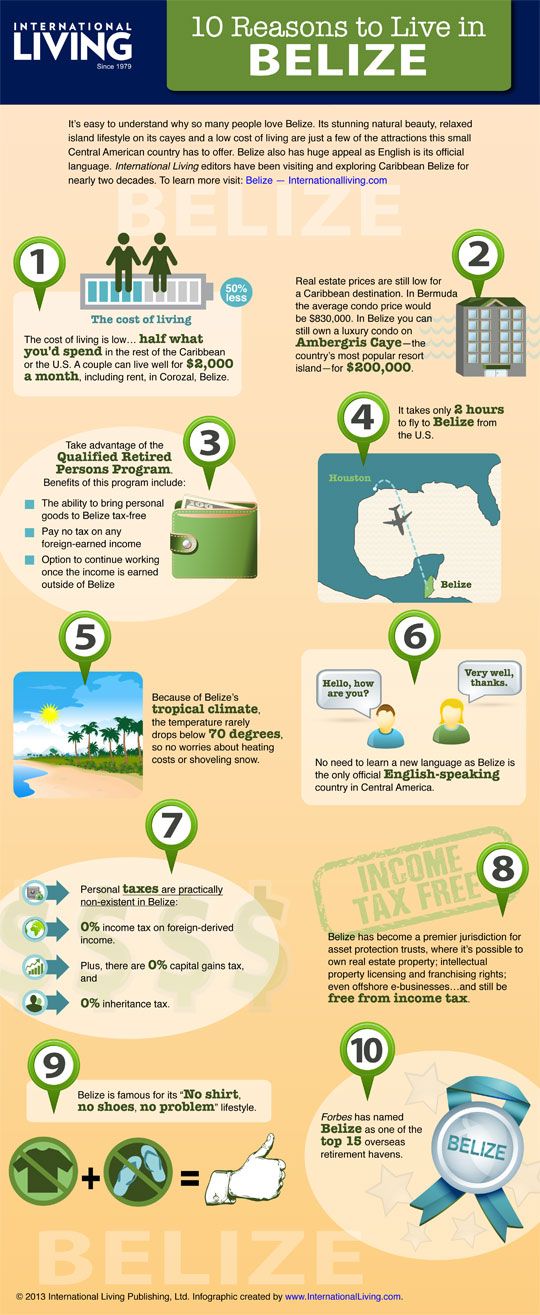 One big appeal is the significantly lower cost of living than in North America and other Western countries.
Other bonuses you can enjoy are virtually no personal tax to pay and a famously laidback attitude that permeates through virtually every part of daily life in this beautiful, friendly country.
SOURCE: www . belizehub . com/moving-to-belize/ultimate-guide-to-belize-retirement/