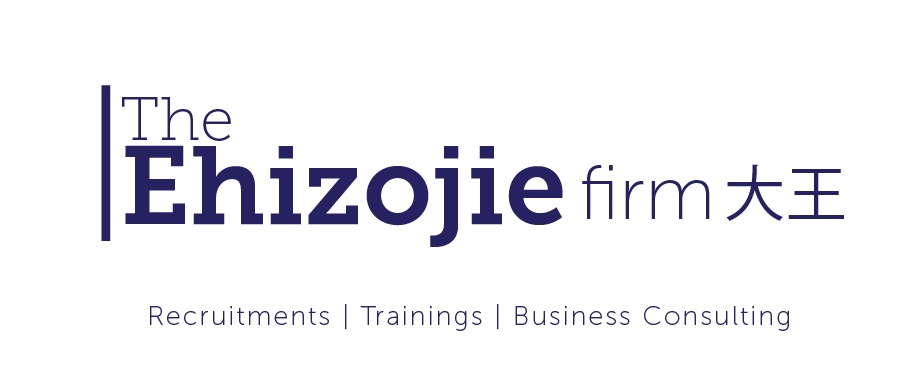 TEACH ENGLISH IN China WITH US
Who are we?
The Ehizojie Firm is a multifaceted service based organization which operates out of Shunde, Foshan City, Guangdong Province, China as a department under Tingliao (Shanghai) International Trade Company Ltd. registered in Jingshan, Shanghai China with business license number 91310000MA1JA0684P.
The Ehizojie Firm essentially operates as a business service provider mainly in the education industry. We have a strong belief that excellent service delivery in the education industry is key to integrating and consolidating the successes of all major stakeholders in this industry.
Based on this belief, our services can be broadly divided into 3 scopes namely:
• Business Consulting • Recruitment • Training
What do we do?
Our service connects candidates directly with employers and once the interview is successful, candidates agree on a contract directly with their employer and provide them with all the necessary documents required to process a work permit.
We will be here to guide candidates throughout the entire process, provide them with the best information needed in making an informed decision, help them negotiate better contracts and answer all their questions.
We also provide a 24/7 support service to all our candidates while they are in China through our teacher support group.
Why sign up to Teach English in China with us?
We thoroughly vet all our Employers and make sure they hold the necessary license for hiring foreign English Teachers.
We provide you with the best offers with the best benefits.
We help review the contracts of all our candidates, providing expert advice on what to look out for.
We guide you on how to get your work permit documents ready in your country.
We do not provide illegal jobs (Jobs without the proper work visa) of any kind to any school.
We are loyal to all our candidates. We show this by providing them with all the information they need to make informed decisions on which offers to accept.
Other recruiters are done with you as soon as you arrive China, we are not. We provide a 24/7 support to all our teachers through out their stay in China.
We connect you with our community of Teachers immediately you arrive in China, giving you the support you need to settle down quickly.
All our services are free of charge to all our candidates.
We provide a fully personalized service to all our candidates.
We organize events for all our Teachers in China, providing an opportunity to meet and interact.
What are we looking for in our candidates?
We are currently looking for young people who have a sense of adventure and are willing to take up 1 year English teaching contracts at Public Schools, Universities and Private English language centers in cities all over China.
Benefits and Packages:
Salary: $1700-3500/Month depending on teaching experience. (Salaries are lower for Public Institutions)
Fully paid Accommodation.
5 Work days a week. (At least 2 days off a week)
No more than 20-25 teaching hours a week.
Flight reimbursement upon completion of the contract.
Chance for continuous contract renewals. Winter and Summer Holidays.
Full Medical and Accident Insurance.
Chinese National Holidays off (20+ days a year).
Chance to experience the beauty of China and Asia.
Chance to explore Asia and other neighboring regions.
Fully personalized support service during the entire process.
We have a 24/7 Teachers' support group to help you settle down in China as quickly as possible.
Presently, due to government regulations on work permit for English Teachers, our English teaching Positions requires candidates with at least a Bachelor's degree and are Citizens of a Native English speaking country; USA, United Kingdom, Canada, New Zealand, Australia, Jamaica , Bermuda, British Antarctic Territory, British Indian Ocean Territory, Falkland Islands, Gibraltar, Guernsey, Ireland, Isle of Man, Pitcairn, Singapore, Cyprus, Akrotiri and the British Region of Dhekelia, St Helena, US Virgin Islands , Antigua & Barbuda, Anguilla, Bahamas, Barbados, British Virgin Islands, British Cayman Islands, Dominica, Grenada, Saint Vincent and the Grenadines, Jamaica, Montserrat , Saint Kitts and Nevis, Saint Lucia, Saint Vincent, Trinidad and Tobago, Turks and Caicos Islands or South Africa - or Non-Citizens with at least a Bachelor's Degree from one of these countries.
Qualified Interested Candidates can contact us via: