Why You Should Absolutely Play Games in The Classroom
"Play is often talked about as if it were a relief from serious learning. But for children, play is serious learning" Mr. Rogers
This post was written by our TEFL certification graduate Marelie L. Please note that this blog post might not necessarily represent the beliefs or opinions of ITTT.
So what is a Game?
A game will often be an activity or sport, usually involving skill and it comes with fixed rules. It will have a goal, be organized and have the element of fun.
When we play, it is important to know the difference between the two forms of play that we get in the context of education: Free play and guided play.
When we talk about free play, (Free Play and Structured Play, 2014) describes it the best by saying "when children lead play it's often called 'free play'" This is when the students decide what he or she wants to play with, and they can be creative and use their imagination as they want.
Guided playing is when playing is guided by the teacher who sets rules and knows what the aim of the game they will be playing will be. Most of the time there will be rules, play will have a specified duration, and it will have a set format.
Also Read: How long does it take to get a TEFL job?
According to Free Play and Structured Play (2014) some benefits for guided play will be:
Cooperative skills
Strategy
Following directions
Geared toward specific learning content
TeachHup surveyed in 2016 on the number of students who can stay engaged in the classroom. The results showed that only 50% of the students stay engaged, where the rest of them will lose interest. This is a major challenge for teachers of all grades, so what is our solution to this?
By implementing more games into our lessons daily, we as teachers can increase the students' engagement and we can reinforce tough content. This will ensure that the students will be more positive, enjoy the class and remember new work easier.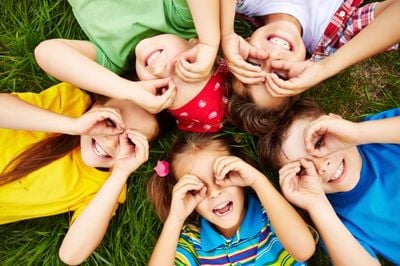 Also Read: What documents will I need to teach English abroad?
As an English foreign language teacher, you want your students to have as much time as possible to speak in English. Some students might not have the confidence of speaking in the language or might not even have the confidence of speaking in front of their peers. By playing some games in the class, the teacher will not only increase the ability of the students to stay focused but will also add to the motivation of the student. With this amount of fun in the class, students will be more focused and pay the necessary attention to the subject. Students could be divided into groups, or be given group assignments, which will also increase their confidence in themselves and their classmates.
Students do not ask why they need to play games in the class, but they will often ask "can we play that game again?" Young students always find time to play some games again if they enjoy it, and they will be playing for hours with each other. When young learners play these games they will most likely play and communicate in the language that it was originally presented in. This will also increase student talk time.
Also Read: Where can I teach English abroad as a non native speaker?
Diane Ackerman said, "Play is our brain's favorite way of learning."
Playing games is a form of leisure activity for all age groups, and students see it more often as entertainment rather than a method of learning.
Children are active learners and they learn naturally through exploration – by touching, moving, listening, seeing and experiencing. By playing games in the classroom, students grow in their cognitive functions, like memory and reasoning. When students play a game again, they will remember the rules, hazards and the sequence of the game. Depending on the game you have chosen to play, it will also help your students with physical skills, such as hand-eye coordination, and improve the spatial and fine motor skills.
"Children learn as they play. Most importantly, in play, children learn how to learn." O. Fred Donaldson.
When students play games to learn, they use their natural senses and have hands-on experience with the things around them. This often allows teachers to know each student, not only by name but also by their interests and what they are naturally drawn to. When teachers know their students they can most likely keep them engaged a little longer, but also know what the best way of teaching them will be.
We as teachers should remember, "play gives children a chance to practice what they are learning." – MR. Rogers
Do you want to teach English abroad? Take a TEFL course!
Apply now & get certified to teach english abroad!
Speak with an ITTT advisor today to put together your personal plan for teaching English abroad.
Send us an email or call us toll-free at 1-800-490-0531 to speak with an ITTT advisor today.
Related Articles: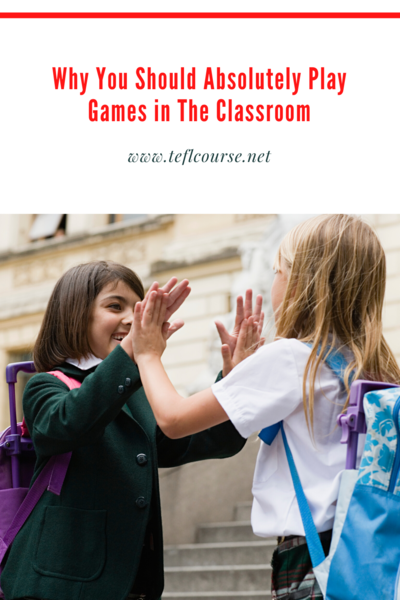 ---
---