Why Seoul Is the Ideal Place to Teach English in 2018
South Korea's capital is one of the most important and fastest-growing cities in Asia and indeed the world. Across the city you will find some of the world's largest companies in the technology and automobile industries. On top of that, Seoul is an exciting city with lots of historic attractions, as well as modern museums, hot fashion shows, and a wide variety of music acts. Seoul is also home to thousands of foreign English teachers, many of whom are not ready to leave and have made the city their permanent home base.
Major Trading Hub In Asia
The population of Seoul stands at nearly 10 million people, a figure that grows every year due to the city's vast number of job opportunities. Seoul is also among the top 30 financial centers on the Global Financial Centres Index (GFCI) and is ranked 15th on the list of "Overall 2025 City Competitiveness" by the Economist Intelligence Unit. International Fortune 500 companies like Samsung, Hyundai, LG, KIA and many more, are all headquartered in Seoul which makes it one of the strongest commercial and trading hubs in Asia.
All of these major businesses are looking to hire locals with great English language skills, creating vast opportunities in the business English education market. On top of that, many companies also directly hire English language professionals to train their staff.
Also read: Top 10 Cities in Asia with the Highest Demand for English Language Teachers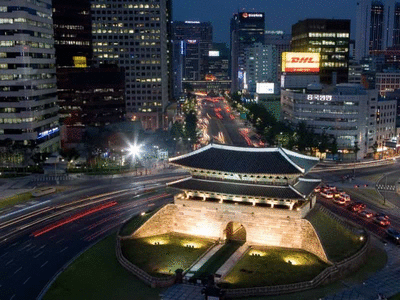 Vibrant Culture and History
Seoul has been the capital throughout many of Korea's dynasties resulting in a great number of historic attractions and sites to be explored in the city. The most important historic attraction is probably Gyeongbokgung Palace, the largest of five palaces in the city. Visitors and locals alike can also enjoy walks through the Hanok village, featuring dozens of traditional Korean style houses filled with shops, restaurants and tea houses.
The city of Seoul is great at organizing events to keep its history alive. Throughout the year, there are numerous events and festivals around historic attractions where visitors can get involved with local customs and traditions, such as Buddha Birthday celebrations, the Lantern Parade, or the Seoul Drum Festival. On top of that, many visitors love to take part in so-called Templestay programs to experience life as a Buddhist monk for a day, two days or even a week at a local temple.
All this and more makes Seoul an exciting place to live in.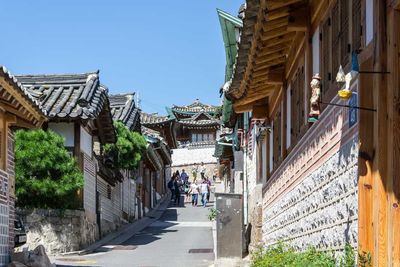 City of the Future
Besides Seoul's traditional attractions, the city is also at the forefront of modern architecture and a futuristic lifestyle. The skyline of Seoul is constantly changing and buildings like the brand-new Lotte World Tower, currently the tallest building in South Korea, and the iconic Dongdaemun Design Plaza (DDP) designed by award-winning architect Zaha Hadid, give Seoul an exciting modern face that is hard to find elsewhere.
Moreover, citizens of Seoul enjoy a very convenient lifestyle. They benefit from one of the fastest and best-connected subway and bus networks in the world and are able to order almost any type of cuisine and get it delivered to their doorstep in a matter of minutes. On top of that, the entertainment options in Seoul are endless, offering everything from simple movie theaters and screen golf to karaoke shops and escape rooms.
The bottom line is, you will never get bored in Seoul.
Unique Food Options
Korean cuisine is rich in flavor and texture, from fermented soybean stew or cabbage, known as kimchi, to raw fish and Korean BBQ. Even if you don't like spicy chili flavors, you will still find plenty of other delicious treats on the menu.
Seoul boasts a number of large food markets allowing visitors to sample all kinds of spicy, salty, sweet and sour foods. Head over to Noryangjin Fish Market and try your way through the world of South Korean seafood, available boiled, steamed and even raw. Gwangjang Market is Seoul's largest food market and a paradise for those who love to explore new cuisines. When heading to the market, be sure to try tteokbokki (rice cakes in a spicy chili sauce), gimbap (seaweed wrapped around rice and veggies) and hotteok (sweet, deep-fried pancakes).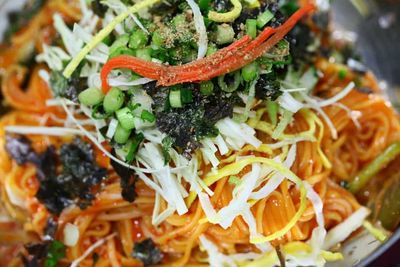 Education Paradise
When moving to South Korea, you will soon realize the enormous emphasis that is placed on education in local society. Most students do not only attend their regular school classes but also learn additional skills at private schools in the afternoon and evening. Parents spend thousands of dollars on their children's education with the aim of sending them to the best universities in the country - and also abroad.
This societal norm creates limitless opportunities for teachers coming to Korea. Besides working for a public or private school, many teachers can make some serious cash teaching students privately. English education is not the only one in demand. If you speak any other languages fluently and feel that you can teach students in that language, you can find an additional niche market to earn extra money. Spanish, French, German, Russian, Chinese and Japanese are the most popular foreign languages besides English and many students are eager to learn and improve their skills.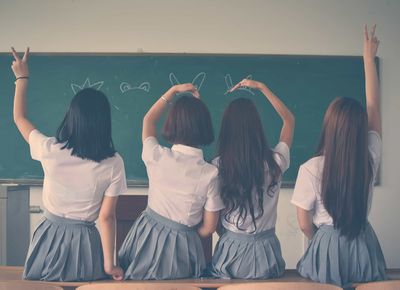 Competitive Salaries Allow Teachers to Save Thousands
There are countless stories of teachers living and working in South Korea who are able to save thousands of dollars and pay off student loans back home. A typical teacher's salary in South Korea is around US$2,000 to US$2,500 after taxes. Those with teaching experience can often make around US$3,000 a month. On top of that, most schools in South Korea provide free airfare and housing for their teachers. Compared to the local cost of living, teachers are able to save US$1,000 and more a month on that kind of salary.
Get started by taking our 10-day combined TEFL certification course in Seoul, South Korea, and learn more about living and teaching in South Korea in our country guide.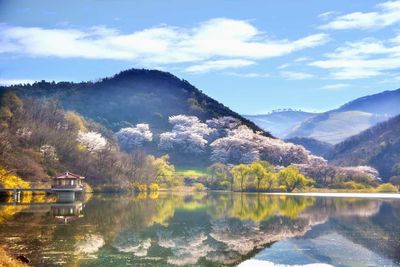 Listen to this blog post
Are you ready to live and teach in Seoul?
Start by taking our 10-day combined TEFL course in Seoul, South Korea.
Apply now & get certified to teach english abroad!
Speak with an ITTT advisor today to put together your personal plan for teaching English abroad.
Send us an email or call us toll-free at 1-800-490-0531 to speak with an ITTT advisor today.
Related Articles: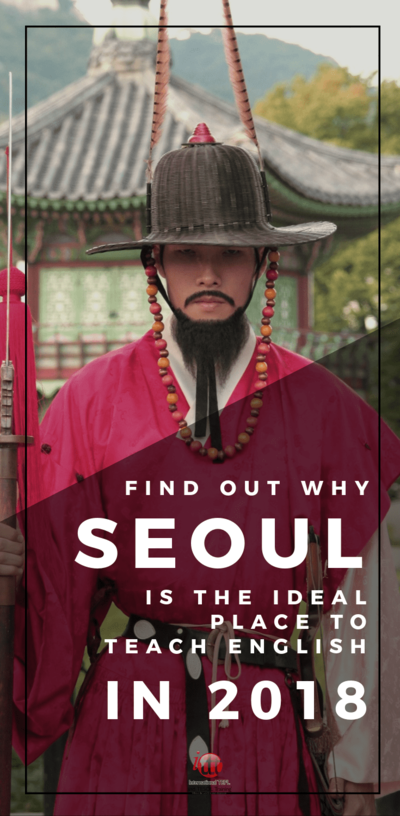 ---
---