Why Is Teaching EFL In A Kindergarten More Fulfilling?
Teaching EFL to kindergarten requires both mental and emotional preparation but very rewarding. It is one of the most challenging yet fulfilling and enjoyable experiences in the life of a teacher. Children's attention is full of curiosity, desire to learn new things and have the ability to come up with different ideas and ways of doing things. I think this is the stage when geniuses are made!
This post was written by our TEFL certification graduate Rex Belli P. Please note that this blog post might not necessarily represent the beliefs or opinions of ITTT.
Moral Responsibility
A good teacher creates great students. You have to make them look up to you as someone in-charge of the class. That being said, you have to be mindful of your actions and words. Be patient and treat them the way you want to be treated like a kid. When they make mistakes, try to focus on the behavior and not the student. You also have to be calm no matter what the circumstances are. Assess what their strengths and weaknesses so you can come up with different ways to motivate them. Remember that your role is significant to your students--- to either love the English language, or hate it.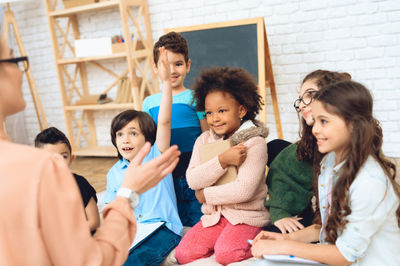 Teaching Style
There are different teaching styles you can use to keep the class interesting. As an EFL teacher, you have to be energetic, strategic and creative about making the children hooked into learning a new language. So instead of rushing, pace the lessons to their interests and ability to learn. Always encourage them to speak as much as they can. Create a backup plan in case the first learning strategy doesn't work. Be resourceful. Also, remember to always appreciate and encourage them for what they are doing as it will boost their confidence in speaking English.
Also Read: How long does a TEFL course take?
Teaching Vocabulary
Vocabulary is one of the challenges in teaching children learning EFL, so choosing the simplest way to make them understand your lesson is very vital. Consistent repetition, clear and slow delivery is necessary when teaching kids. Pictures, drawings, actions, stories or objects will come in handy at this point. Encourage them to use English all the time by applying what they have learned in the class to be better at it. Allow the usage of mother tongue only if they didn't understand anything in the context of the lesson. To be able to accomplish these, make sure to have a good and relaxed atmosphere so they can fully express their creativity and thoughts. Make every day something fun and exciting for them to look forward to.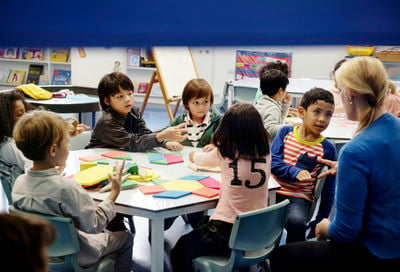 Lesson Structure
Create interactive lessons as they are essentials to keep the class goes as planned. Provide clear oral instructions. By using a smartboard or Interactive Whiteboard (IWB), teachers can make lesson plans as a teaching aid for young learners. Visual aids such as pictures and flashcards also play an important role in their learning process. Videos in the IWB should be readily available containing important keywords to remember, vocabulary and phonics, fun chants and songs to be used as everyday warm-ups and exciting interactive games for them to play. Kids can also have their course books like coloring and drawing to be completed inside the classroom.
Also Read: Why Comparative Teaching Methodologies Are Important Today
Rules and Discipline
Discipline is the key to keep the students organized inside the classroom. Change their sitting arrangements like mixing the strong with the weak ones. Kids can easily be distracted, so come up with a rule and explain why you're doing it. Let them know that you care. After all, your goal is to create a fun learning experience for everyone.
Children like to be praised and affirmed all the time. Always provide a reward system to get them motivated in doing their best. Reward them for helping a friend or for trying to speak English all the time.
Do you want to teach English abroad? Take a TEFL course today!
Teaching in a kindergarten, you get to watch your students grow and enjoying how they learn through your creative teaching techniques. You just have to be passionate about what you're doing and learn the different ways to relate to their world. It's worthwhile! If you get lucky you get hugs and kisses from your little ones at the end of the day!
Apply now & get certified to teach english abroad!
Speak with an ITTT advisor today to put together your personal plan for teaching English abroad!
Send us an email or call us toll-free at 1-800-490-0531 to speak with an ITTT advisor today.
Related Articles:
---
---