Why I Wanted to Complete a TEFL Course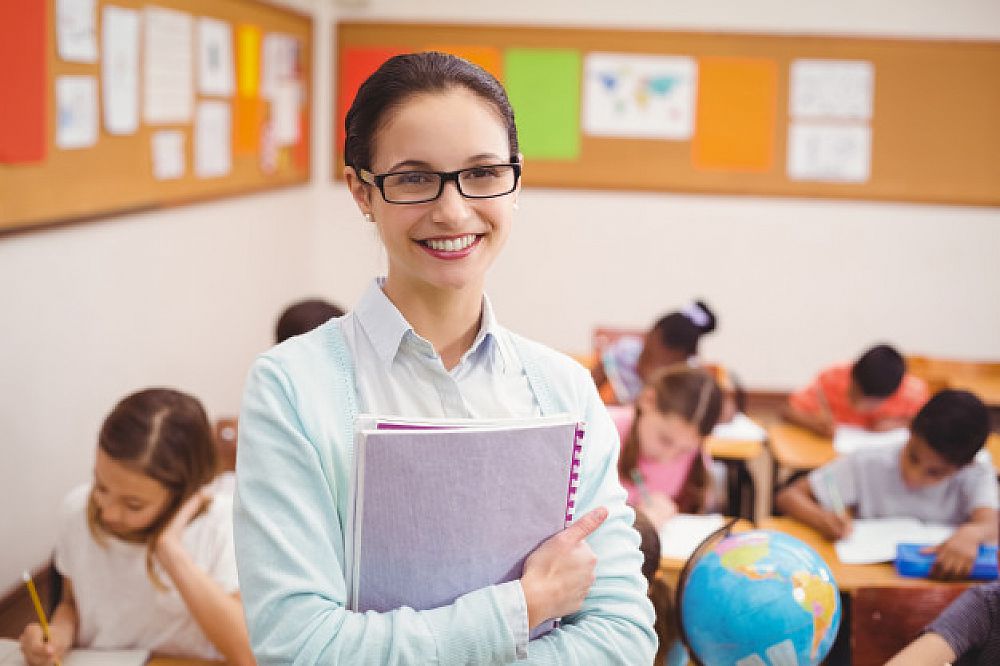 Teaching is a profession that has always been appealing to me. Being able to share your knowledge and witness improvements with the students must be quite satisfactory. Moreover, there is quite a lot of psychology involved, and I am very keen on this topic. Each student is different from its background, culture, ideas, and emotions.
Table of Contents
My Experience of Learning a Second Language
Do you want to teach English abroad or online? Take a TEFL course!
Check out what our course grads say in our many video testimonials!
This post was written by our TEFL certification graduate Sean C. Please note that this blog post might not necessarily represent the beliefs or opinions of ITTT.
Altogether this makes a very interesting, varied, and fascinating landscape in which you can become a better version of yourself.
My Experience of Learning a Second Language
I grew up speaking English and French and later on I went to learn Spanish by traveling for one year (at 18 years old) in South America. My parents always embraced our curiosity and pushed us in that direction by sending us to some foreign lands, to witness various languages, lifestyles, and to get a glimpse at the outside world.
I find a lot of beauty in all three languages with all the intricacies, complexities they imply. It is a great help as well to boost my creativity as an artist with my music. So to further explore the language by teaching (at least one) seems to be the natural extension of my personal goals in life.
My convictions to be a valuable teacher are varied, but it all comes down to being a good and honest human being. Let me further develop this.
Also Read: 8 Things I Wish I had Known Before I Started Teaching English Online
Teaching Qualities
One must be creative, passionate, and sensitive to his pupils to give the best fit-course possible. Although it is important to follow a certain guideline, one must always be ingenious, innovative and adapt his or her material to the needs of the day's lesson; what is the level of the students, how will they react, will they be aroused. All depending on their capacities of understanding and so forth. This is very important and imperative as I would be confronted with students with many contrasting cultures. Someone from Asia will not have the same approach as a South American for instance.
I was lucky enough to be a good student at school although it was not always easy to bear interest in the courses. What I mean with this statement, is that many teachers that I have had were poor in their ways of schooling, how they would behave with children or teenagers. You could feel some of them had lost complete interest or were very formal in their approach thus generating a lack of involvement. It is critical to tackling this issue. Because it could induce long-lasting effects on people as one could lose his appeal to a subject when he could have been excellent.
We are all unique, some are made for certain matters, studies, others are more artistic, more gifted with their hands, he or she might be a genius in math but very bad in geography; and this diversity is to praise, not to ruin or crush, which could eventually generate deep damages.
Also Read: Teaching Groups or Individual Students: What's Better?
Personal Qualities
As a person, I know my qualities and my defaults. I recognize when I make a mistake and I will always admit my wrongdoings. It is ok to misbehavior if you acknowledge you did step aside. I believe it helps me a lot to become a better version of myself. On the other side, I am very compassionate with a lot of passion and friendliness. As a human being, I believe to be a very warm and welcoming person, showing great curiosity to learn about people, trying to understand them before judging.
Life has made me understand that everybody needs a second chance.
All these attributes are essential to me for someone to be a great instructor, at least it is how I portray this profession.
Furthermore, the likeliness of becoming a professor resulting from this TEFL course can involve traveling and living in all sorts of places. My second passion after music. I just love discovering and living new experiences.
Do you want to teach English abroad or online? Take a TEFL course!
I genuinely consider I would make a good teacher, at least I will do my best. And this course is giving me this opportunity.
Apply now & get certified to teach english abroad!
Speak with an ITTT advisor today to put together your personal plan for teaching English abroad!
Send us an email or call us toll-free at 1-800-490-0531 to speak with an ITTT advisor today.
Related Articles:
Check out what our course grads say in our many video testimonials!
---
---