Why Games Are Important in the Classroom
Learning English as a foreign language can sometimes become overwhelming. When people seek to learn English, their reasons can vary immensely. It could be because they want to travel to an English-speaking country, or it is possible that they are interested in English literature, or maybe it's their job requirement. In any case, their time in the class is important to them. Besides lots of expectations, there are also many inhibitions to overcome, and little time. Games are the most powerful tool to help release pressure, boost motivation and create a fun, friendly, positive learning environment.
We want students to focus and take full advantage of the time they are in the classroom, leaving outside any heavy baggage. Using games as an engagement tool is a very good idea. Games have the ability to set a positive mood from the get-go, at the same time that they grab the students' attention and set their minds to think in English in a natural, spontaneous way.
This post was written by our TEFL certification graduate Maria F.
Games are very effective to increase confidence.
In the case of many students, past negative learning experiences may have resulted in a present lack of confidence. Games are a less intimidating alternative to worksheets. As a matter of fact, playing games increases motivation by helping students relax, open up, and get out of their heads while learning. With games, we avoid students becoming stressed and therefore enable them to demonstrate their knowledge and understanding of the lesson. A fun game will get the whole class speaking, not just the outgoing ones. Moreover, when "it's only a game", they are less afraid of taking risks and eventually making mistakes, which is essential for them to get feedback that is crucial to the improvement of their skills.
Also read: How to Motivate High School Students in the ESL Classroom
Games can be used to practice target vocabulary and grammar.
They can help consolidate the new content and make connections with their previous knowledge. Games increase students' alertness and attention, making it easier for them to memorize content in a fun, natural way. It stimulates the brain, leading to improved retention and recall of information. Besides, students need lots of practice to internalize what they've learned, and games provide meaningful context to that practice.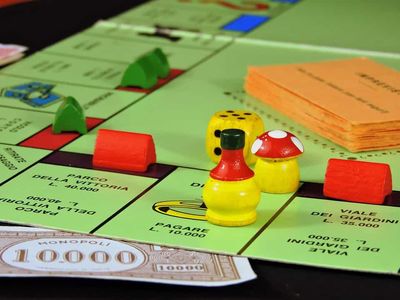 Games bring students together.
Another positive aspect of using games in the classroom is that it brings the class together, at the same time that it helps build up rapport between them, and between them and their teacher. Games stimulate class participation and increase cooperation. Students have to work together in teams, take turns, help each other, and listen to each other. They encourage students to interact and communicate, in a fun, friendly, positive way. While playing games, students will form a positive memory of learning. The fun, interesting moments will stand out.
Also read: Getting Student Placement Right - The Best Desk Arrangements for EFL Students
Are you ready to teach English abroad?
In conclusion, students learn through games. As serious as the reason to learn English might be, there is no reason why it shouldn't also be fun. As a matter of fact, it is actually a great idea to make it fun, and games are the most effective way to achieve it. Learning should be fun. Make learning more fun, and students will be more motivated and engaged, and leave the classroom with a positive learning experience.
Apply now & get certified to teach english abroad!
Speak with an ITTT advisor today to put together your personal plan for teaching English abroad.
Send us an email or call us toll-free at 1-800-490-0531 to speak with an ITTT advisor today.
Related Articles:
Listen to this blog post:
---
---