Why Business English is the Future of Teaching
Business English may be defined as the English language used for businesses that range from trader stalls to multi-nationals engaging in global trade, plus for professional and governmental institutions. Business English is communication, specifically vocabulary and grammar used in this business and academic world.
This post was written by our TEFL certification graduate Jeremy K. Please note that this blog post might not necessarily represent the beliefs or opinions of ITTT.
Globalization
The learning of Business English has become a common means for non-English speakers of countries around the world, to enable communication internationally. The importance of understandable Business English is essential to participate in the global business market and the professions of the current as well as the previous century.
The English language is the third most spoken language in the world, after Chinese and Spanish, is the bridge language most used between two foreign non-speaking persons and is mostly used for information that circulates the world.
English is the most used language for the internet, telecommunications, scientific work, newspaper and book publishing, medical advances, by politicians and for global trade.
Business English is the tool to enable business negotiations to reach a final agreement. Specific English communication skills required for businesses include letter-writing, emailing, presentations, public speaking, understanding is written legal awareness, business socializing, contract preparation.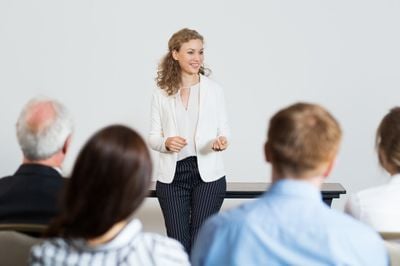 Also Read: Do I need a TEFL certificate to teach abroad?
Business English vs. General English
Business English differs from General English, in that General English may be adequate for a holiday abroad or casual conversation but may not be so for business or professional communication. In offices or industrial complexes, vocabulary is needed that is not so used when as a tourist in a non-English speaking country.
Such terms are related to their business, industry or profession. On the other hand, people who learn General English might not find the need to learn these specific terms since they are only required to use words that are conversational and to get through life.
General English and Business English serve different purposes. General English focuses more on the day to day conversation and involves the use of basic vocabulary and grammar. Business English is more specific. It is mainly used as a language tool to further the business or to spread scientific ideas and is used in a more professional context.
A sound grasp of Business English enables proficient and fluently to communicate in English for presentations, negotiations, meetings, small talk, socializing and writing reports within the company. The local stallholder requires both Business English and General English, for small talk with their customers as well as knowledge of Business English for the product in which they are selling.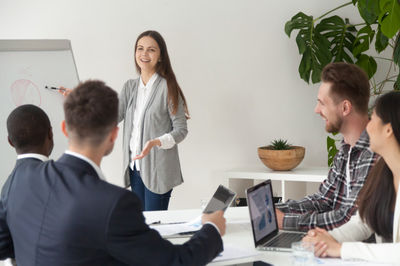 Also Read: Etiquette Rules in 4 Different African Countries
Advanced Business English
Advanced Business English language skills enable communication with clients and customers around the world. Companies that provide Business English courses for their staff, or the encouragement in the use of relevant English technical terms, advance further in the competitive world over their closest rivals.
The strict rules of grammar are sometimes forgotten, when, for example, a stressed negotiator's only goal is to reach an agreement. However, even a slip in grammar may just be the turning point in not clinching a multi-million business deal.
Do you want to teach English abroad? Take a TEFL course!
Apply now & get certified to teach english abroad!
Speak with an ITTT advisor today to put together your personal plan for teaching English abroad.
Send us an email or call us toll-free at 1-800-490-0531 to speak with an ITTT advisor today.
Related Articles: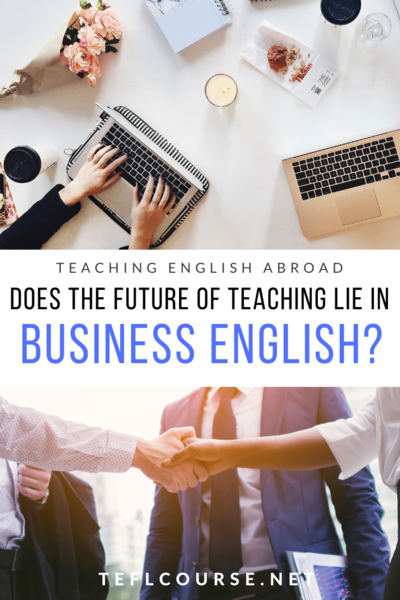 ---
---