Ways to Encourage ESL Students to Learn English
To be able to answer this question, we need to think about what is the meaning of motivation. So motivation is the force that drives us to achieve our goals.
This post was written by our TEFL certification graduate Patrycja E. Please note that this blog post might not necessarily represent the beliefs or opinions of ITTT.
What Does Students' Progress Depend on?
Students' achievements depend on several factors such as students' learning opportunities, teacher's work, students' awareness, family environment and students' financial situation, parent's education, classroom atmosphere, peer group, and childhood experiences. In families where children are encouraged to learn, they learn more readily. But the students' achievements depend also on self-acceptance, self-recognition, and self-esteem.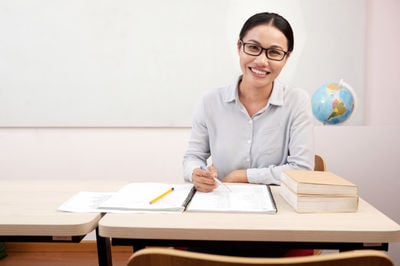 Also Read: Do I need a degree to teach English abroad?
Motivation
Motivation does not last forever, it is an ongoing process. The teacher must be motivated to motivate students, should be cheerful, happy with his life, energetic, approach students with faith and think positively. To have the motivation students have to strive for something, they must set a goal. We need to remember that motivation requires a reward. When students do something right, we should praise, but if do something wrong, the teacher has to react. The teacher assumes the role of a guide, organizer of the teaching process, students' helper and counselor. The teacher should make a diagnosis, first, need to get to know the students well and identify their strengths and weaknesses. A good teacher evaluates and motivates fairly. The teacher teaches how to think and understand the world, helps to believe students in themselves and prepares for the future.
Many students are discouraged from learning by fear, for example, questioning in front of the class, stress that something goes wrong or aggression from colleagues, etc. Unfortunately, many students have learning difficulties and this is related to stress. The most effective learning is when students can enjoy it, so the teacher should understand the student, set requirements, be consistent, but also allow students to choose. Motivation and performance increase as students achieve their goals. The students should think positively and believe in their abilities. One of the methods of working with students is group work. The teacher must teach students to listen to others, not interrupting while speaking, not judge others' speech and be tolerant and kind.
Also Read: Cultural Sensitivity in the Classroom and the Geert Hofstede Model
Student-Teacher Relationships
The relationship between students and teachers should be good. However, to observe well the students, teachers need to be able to listen to them, focusing, have eye contact and talking encouragingly. The teacher should show respect, acceptance, refrain from moralizing, judging ant not raise his voice.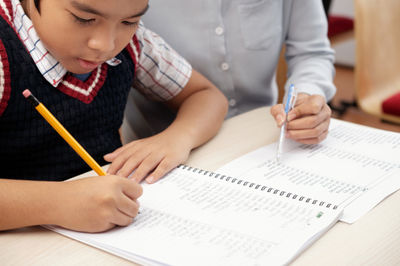 Evaluation and Assessment
Another thing that also can be motivating for students is an assessment. It should be used to support students' school careers. Assessment should emphasize what the students know. However, teachers must remember that the assessment must be fair, objective, motivating and understandable. The motivation of students is also influenced by the attractiveness of classes and working methods, so different forms of student activity should be promoted.
Also Read: Etiquette Rules in 4 Different Asian Countries
Parents Role
The connection between parents and teachers is also an important factor in school achievements. Parents and teachers must cooperate and try to be an authority for the student, a valuable person with a clearly defined life goal and clear motivations for achieving it. The students must know that learning is a chance for development and the preparations for the skill of practicing a profession in adult life. It should be explained to the student that learning failures, do not exclude opportunity, but are a signal of greater effort.
To sum up, the most effective form of motivation children to learn is the close, mature and reliable cooperation of teachers and parents, taking into account the child's abilities and concern for his development. Motivation is a state in which we want to achieve our goals, we want to pursue our intentions, plans, and dreams. To this state occur, the goal must be attractive and realistic for the students.
Do you want to teach English abroad? Take a TEFL course!
Unfortunately, not everyone has an equal level of motivation to achieve their goals. The very important is the current educational process which has great importance. The teacher should conduct the lessons in such a way as to the interest, arouse the greatest motivation of students to learn, to search, gather and share knowledge, and as a result to achieve the desired goal after which the award comes. That is why it is so important that to goal meets four criteria: be attractive, achievable, realistic and clear.
Apply now & get certified to teach english abroad!
Speak with an ITTT advisor today to put together your personal plan for teaching English abroad.
Send us an email or call us toll-free at 1-800-490-0531 to speak with an ITTT advisor today.
Related Articles:
---
---