Who is a Teacher and What's their Role in a Student's English Journey?
If you ask different people what the role of a teacher is you'll get different answers from different people. Someone might say the teacher's role is to teach, indeed in the most basic definition that is true, and surely throughout this course, I've been taught effective teaching techniques and have gained insights into new information and thought processes that I have not considered before.
Table of Contents
Organizing the Classroom Environment
Do you want to teach English abroad? Take a TEFL course today!
This post was written by our TEFL certification graduate Johnny D. Please note that this blog post might not necessarily represent the beliefs or opinions of ITTT.
Teaching Methods
In a teacher's arsenal of teaching, a teacher must have their own set of methods and experiences to effectively teach, be it a class or at an individual level. Different methods can take shape depending on the class size, the type of students within the class, the general cultural makeup of the students, the skill level and or age, and each of their own end goals.
Also Read: How much can I earn teaching English abroad?
Organizing the Classroom Environment
Another thing a teacher might have to deal with is the equipment and materials that there is to work with, a teacher that can only teach orally or by pen and paper might have less effective results than one that has many connections or avenues in terms of teaching equipment and resources.
The teacher and the students themselves may also be hindered in terms of their economic resource or lack of motivational spirit in the subject. Some students or even teachers may be there on their own accord or involuntary due to some restricting circumstance.
What does this all have to do with the role of the teacher if so many outside factors can influence the teacher's arsenal of teaching? The answer is nothing and at the same time everything.
Also Read: Top Tips for Teaching in English-Speaking Countries | ITTT | TEFL Blog
Guidance and Motivation
From my perspective a teacher is a sort of guide that can mentor and provide the student with a way to achieve a goal, whether it be learning a new language, gaining knowledge, acquiring skills, or developing a new perspective in another subject, the teacher helps the student achieve their goals by becoming more adept in the given area.
The teacher is knowledgeable and knows how to get over obstacles and avoid certain pitfalls that the student would surely encounter if they were to undertake the new endeavor solo.
The teacher can bring on problems and learning obstacles that would be able to challenge the student appropriately. The teacher is an analyst and a problem solver, able to discern the student's needs and help walk side by side metaphorically with them on the journey of self-improvement.
The teacher most of all is a motivator, a role model, a sort of guide that welcomes the student into the new world of knowledge. Any teacher worth his or her weight in gold should know how to adapt to each student and provide them a sense of excitement and new perspective in their area of expertise.
One could argue that, while the knowledge that a teacher brings is most important, the teacher's ability to energize and infect the student with a sense of motivational excitement for the subject is also equally important. My point is that the teacher plays a bigger role in the lives of the students than just a guide to help them pass an exam. The lasting impact a teacher might have on a student for learning a new language can last for years or even perhaps for a lifetime, such an impact on such a student's journey can help them discover whether they may want to disembark or continue from that point onwards till the end of time.
Do you want to teach English abroad? Take a TEFL course today!
Apply now & get certified to teach english abroad!
Speak with an ITTT advisor today to put together your personal plan for teaching English abroad!
Send us an email or call us toll-free at 1-800-490-0531 to speak with an ITTT advisor today.
Related Articles: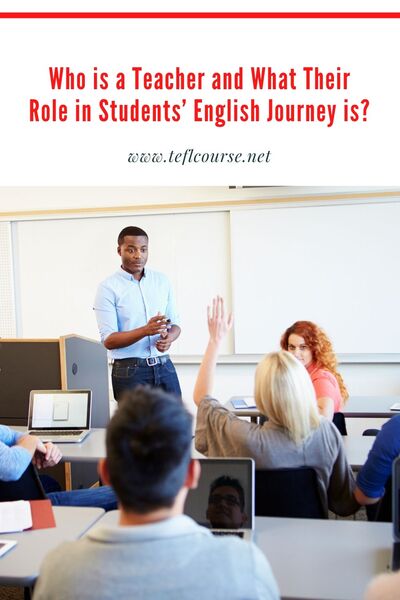 ---
---