What Options do Business English Teachers Have?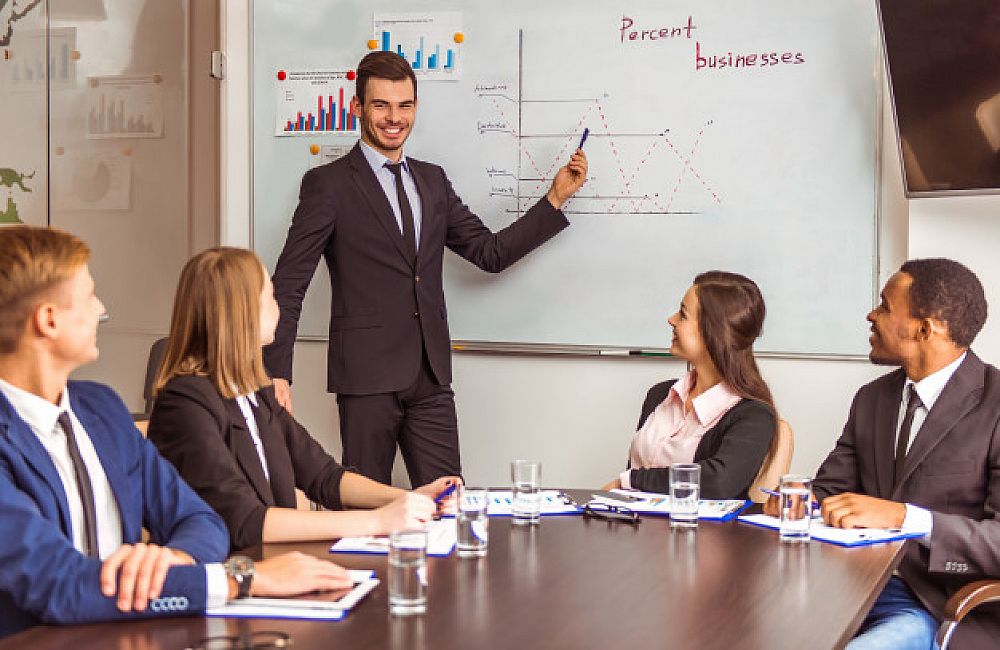 This summative task essay will answer the question, "What options do business English teachers have?". This is topic number 14, "Options for Teachers." The different career options available for teachers of business English, as well as their unique benefits and challenges, will be discussed in the following.
This post was written by our TEFL certification graduate Alorah L. Please note that this blog post might not necessarily represent the beliefs or opinions of ITTT.
The number of options
The wonderful part about becoming an English teacher is the variety of open different avenues. Here's a list of the most common options; online one on one teaching, face to face one on one teaching, teaching the employees of a company for the company, or working for a company that provides courses on English for business to the public. A few of these options can be pursued in the home country of the teacher, however, many more employment options are opened when a candidate makes themselves available for relocation.
George Julian, a writer from a popular language learning website, fluentin3months.com, recently published an article on the top ten most commonly spoken languages. According to the article, English comes in second place with 983 million people speaking it as a native or second (or third, etc) language worldwide. Mandarin comes in first with 1.1 billion, Hindustani comes in after English with 544 million, while Spanish is not far behind with 527 million speakers. This is only the top four, and with this, you see how desirable it is to learn the English language. With so many speakers of Mandarin Chinese and Chinese speaking countries being a huge contributor in business and trade, it is a very desirable skill among the people of those countries. As well as in the countries that host the third and fourth most spoken languages in the world. With this in mind, it is possible to see the opportunity that lies in front of those who have mastered the English language. To improve world communication, English teachers have many opportunities all around the world, or even in their own homes.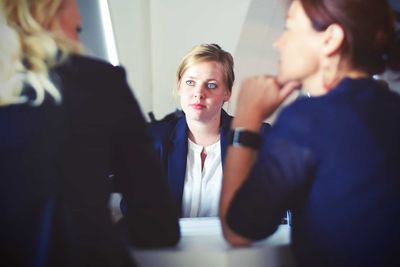 Also Read: Is it safe for single women to teach English abroad?
Technological inclusion
Since technology is so advanced in our day, it is possible to teach a student without meeting them face to face. It is no longer necessary for two people to be in the same room for one of them to receive a quality English lesson. One of the most flexible options available for teachers of English is to conduct lessons online. Companies with websites such as italki.com allow a teacher, once accepted, to choose their available hours, set their hourly rate and the type of lessons they are qualified to provide. The teachers are then advertised or shown to students based on their needs. The software allows the teacher to manage every aspect of the lesson and booking management from one website. The teacher is paid securely through digital transfer once each lesson is complete. In addition to websites like these, some companies can hire a teacher and give them work based on a predetermined schedule and pay. This type of remote job may provide more steady and reliable work, however, it will provide less flexibility. The teacher is also free to self advertise on social media, or whatever another platform that can be used for such a thing. With a simple exchange in skype ID's, a lesson can then be held, and a digital transfer of money can be made. It may be more trustworthy though, to rely on a secure platform such as italki.com, or a similar website.
Also Read: Whats the best way to apply for TEFL jobs?
Benefits
The benefits of working remotely are abundant. The teacher has the freedom to live where ever they like and travel whenever they, whenever the teacher will need, is a stable internet connection, a laptop and a web camera with a microphone. These supplies are highly portable and make the flexibility and freedom of remote teaching very desirable. The challenges of one on one remote teaching are to be considered as well. Teaching remotely can lead to boredom, loneliness, or falling into a sedentary lifestyle which can be quite unhealthy. It is important to think about and take the initiative to remain active physically and satisfy the minds' need for healthy social interactions.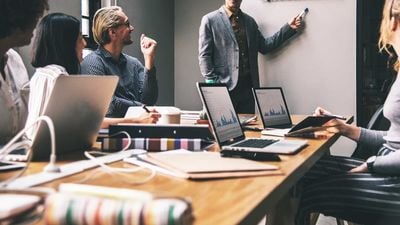 Also Read: What is the difference between TEFL TESOL and CELTA?
Individual work
The next viable option that a teacher has when it comes to one on one teaching is face to face lessons. The teacher can self advertise through social media, other online platforms, flyers, business cards, or any other means of advertisement. The ad can provide contact information such as an email or a phone number, and the student can contact the teacher to set up regular meetings for one on one lessons. The teacher, in this case, will set their rate for each lesson and can agree or disagree with the meeting times suggested by the student. This allows some room for flexibility, but having as much time available as possible will aid the success of this method. The benefit of this option is the amount of independence that it involves. The teacher will not have to work for a company and will not have to meet certain goals, essential questions, standards or otherwise. The lessons will be tailored to the students' specific needs and preferences. Still, reliability and well-prepared lessons are necessary to be successful. The challenges that may be faced during face to face one on one lessons include conflict of interests and/or personality. This will be a more realistic challenge face to face as opposed to online, due to the additional communication that is required. In addition to this, it may be difficult to find enough students to book a sufficient amount of lessons to make a living on, and the city that the teacher resides in will play a large roll in this.
Also Read: What is the EPIK program for teaching English in South Korea?
Being employed
The next two options are similar in many ways, but certain aspects are very different. A teacher may desire to work for a company and teach an entire classroom as opposed to conducting one on one lessons. This is a desirable position and takes a different set of skills. Classroom management and detailed lesson plans are essential for success. The teacher will need to put together a suitable resume to find work and be prepared for an interview. The setting will be more professional and formal than one on one lessons, so dress and grooming may need more attention. In all likelihood, the teacher will need to relocate to find a good opportunity.
The teacher could find positions in two different settings. One of them is teaching business English to employees for the company they work for. The other is to teach students of the public a general course in business English, which may hold an opportunity in the home country of the teacher. In both settings, the teacher may have a class of students who are on different levels of English. It will be more common though, for the class open to the public to be organized by level. More than likely, if a teacher is in charge of a business English class for a group of employees from the same company, the students will be starting at different levels of English. This can be a real challenge, but with some learning techniques and good planning, the teacher can turn this into an advantage.
Teaching for either type of company requires a regular schedule and a great deal of planning and reliability. These types of jobs will offer steady and reliable work, and because of this, the pay may be more desirable. However, the flexibility of one on one or online teaching will not be present. The teacher may have to conduct classes in the evening or early morning to accommodate the companies needs. This could be a desirable attribute or a challenge for the teacher.
Do you want to teach English abroad? Take a TEFL course!
These are the avenues that a teacher of business English has in the world, some of them allow more flexibility than others, and some require a different set of honed skills. Some opportunities require a teacher to pack up their belongings, say goodbye to loved ones and say hello to a new way of life, a new culture, and a new language. However, all of them allow teachers to improve worldwide communication as the English language continues to grow and be one of the most commonly spoken languages worldwide.
Apply now & get certified to teach english abroad!
Speak with an ITTT advisor today to put together your personal plan for teaching English abroad.
Send us an email or call us toll-free at 1-800-490-0531 to speak with an ITTT advisor today.
Related Articles: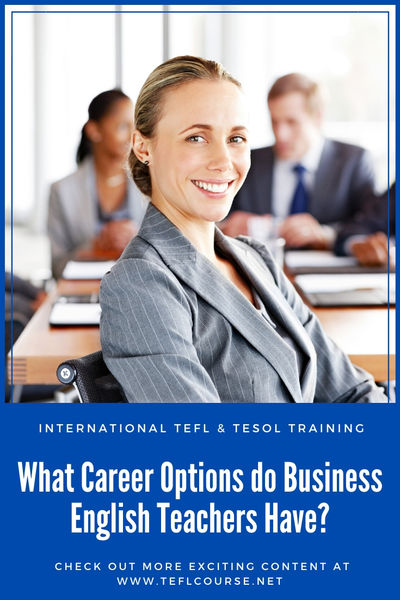 ---
---