What Distinguishes a Good Teacher from an Ordinary One?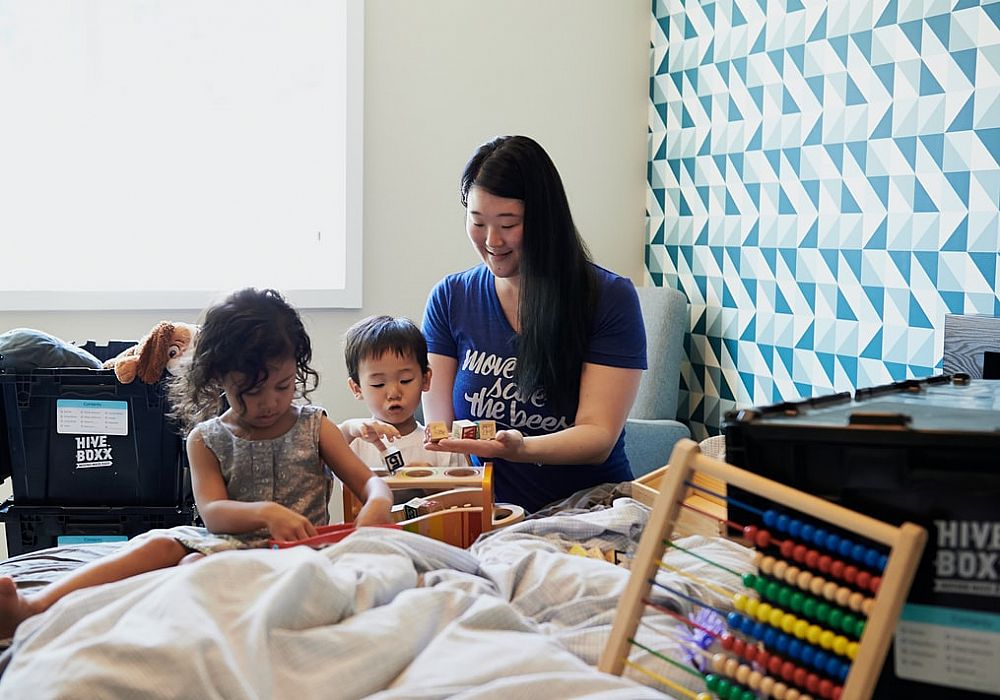 As you all know, these days, English plays a vital role in life for many good reasons. As English is an international language, it enables learners to get a well-paid job and gives great opportunities to travel all over the world. Moreover, they can gain a scholarship to study abroad. If you are good at English, you will be more confident. It is really important in our lives. If you are good at English, you will.
This post was written by our TEFL certification graduate Phuc D. Please note that this blog post might not necessarily represent the beliefs or opinions of ITTT.
An enthusiastic and experienced teacher may make big differences in both learner's study and life. Good English teachers had better have certain qualities like energy, patience, enthusiasm, and preparation and organization skills.
Firstly, one of the best qualities of a good teacher is energy.
The majority of English learners are quite shy and passive. They are mostly shy to interact with classmates while studying. Being interactive and making the class more dynamic is the key to inspiring active interest in your students, which results in a powerful motivation for them to learn more efficiently and enjoyable. Also, a good English teacher should make the atmosphere in the class funny and comfortable.
Also Read: The Secret of Overcoming Stress in English Learning
Secondly, a good teacher should be patient.
Bearing in mind that students are different. They are not on the same level at all. Some of them are quicker, some are slower.Therefore, teachers should be very patient when dealing with students. A good English teacher had better learn how to watch and listen and support students when necessary. Be patient with the bad ones and encourage them in studying English.
Thirdly, be an enthusiastic teacher.
Enthusiastic teachers establish a distinction of a student's motivation and engagement in studying English. They should have great relationships, or emotional connections with their students, and are generally highly successful in engaging them in and outside class. This kind of teacher becomes enthusiastic about his or her student's approach to teaching with excitement, hope, and charisma.
Also Read: 4 Reasons Why Vietnam is the Perfect Place For Teaching English Abroad
Last but not least, great teachers are prepared and organized.
I greatly appreciate this point. No matter how attractive you are, if you show up for a class without a good plan for how to teach your lesson, you won't be successful. Best teachers spend long hours outside of the classroom preparing lesson plans, learning more, participating in professional development, and thinking of fresh and interesting ways to teach the students.
They always think and worry about how to make an excellent lesson for their students. They have studied and read widely about how to teach and possess methods to facilitate learning. Besides, They are available outside of class, and they grade papers quickly, writing personal notes to help their students understand. They spend most of the time thinking about excellent lesson plans, and homework that they continually improve.
Do you want to teach English abroad or online? Take a TEFL course!
In conclusion, the role of the teacher in teaching English becomes an even more significant factor in education, particularly studying English. These are very important skills that one needs to pursue to achieve success in their teaching job. A teacher is seen by many as a bridge between English and students. They have to cultivate their good characters to fully deserve a great English teacher prize.
Apply now & get certified to teach english abroad!
Speak with an ITTT advisor today to put together your personal plan for teaching English abroad!
Send us an email or call us toll-free at 1-800-490-0531 to speak with an ITTT advisor today.
Related Articles:
Check out what our course grads say in our many video testimonials!
---
---